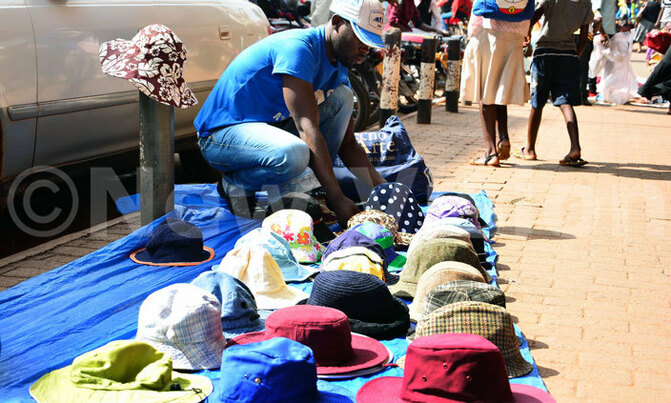 Vendors say President Museveni offered them operation rights
Just after he was declared winner of the 2016 presidential elections, President Museveni during a press conference at his home in Rwakitura, explained why NRM did not perform well in some areas.

Among the areas where NRM didn't perform well was Kampala. He said the main problem was the way KCCA director, Jennifer Musisi was doing the correct thing of introducing order in the city by removing hawkers from pavements but did not first sensitize them by telling them WHY and also by getting them alternatives.
In the past few weeks, hawkers have been seen on Kampala streets and they say president Museveni offered them operation rights.

Yesterday Tuesday (Marc 1, 2016), traders under their umbrella body Kampala City Traders Association (KACITA) gave Kampala Capital City Authority (KCCA) up to the end of this week to evict vendors from the city streets or they take industrial action.

KACITA chairperson Everest Kayondo told New Vision in a telephone interview that traders who are incurring lots of expenses like trade licenses, rent, income tax, garbage collection fees, are being subjected to unfair competition from the street vendors.

According to KCCA.....
The KCCA spokesperson, Peter Kaujju has warned the vendors that KCCA, as the responsible authority is sending an enforcement team to asess the situation in the city and those found to have gone against the directive not to trade on the city streets will be dealt with.
Vendors back on Kampala Streets (current situation)
Kampala Streets with no vendors
When vendors were thrown off Kampala streets
We await the reaction from KCCA, and value your comments on this story.

(story credit: Emmanuel Buufu)