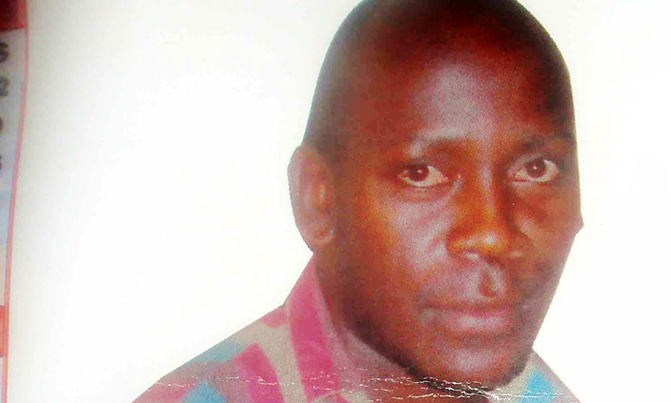 Th family was left in shock after opening Kalanzi's casket and discovering a body of a little child hidden inside. The body had been wrapped in the same clothes with that of the deceased.

Members of a family in Wakiso district are tormented after discovering another body in the casket of their deceased relative.

The said family is of the late Herbert Kalanzi, 38, of Ndejje-Lubugumu village, who died on February 18 at Mulago Hospital in Kampala.

Ssalongo Matovu, a brother to the deceased, told New Vision that they were left in shock after opening Kalanzi's casket and finding the body of a little child hidden inside, wrapped in the same clothes with that of Kalanzi.

Kalanzi died at Mulago Hospital where he had been hospitalised for four months prior to his death and his body was kept at the mortuary for days before it was picked by his relatives.

Matovu said that after receiving Kalanzi's body from the mortuary, they did not open the casket until 14 hours later after delivering it home.

Kalanzi's widow, Jane Ndagire, explained that they opened the casket to clean the body after treating it five times with paraffin to contain the stench it was exuding, but in vain.

Matovu said it was after opening the casket that they discovered the stench was being exuded by the second tiny body which they had not been treated.

"The body was of a newly-born baby and it carried a tag indicating that the father was a resident of Nansana in Wakiso district," said Matovu.

The family later took the body to Mutungo-Kitiko Police Post where they registered the incident before they were directed to take it back to the mortuary.

New Vision learnt that the guards at mortuary tried to block the family from accessing the facility until their bosses intervened and accepted to receive the body.

Mulago Hospital spokesperson Enock Kusasira said they do not manage the mortuary, and that the facility is under Kampala Capital City Authority (KCCA) and Police.

Patrick Onyango, the Kampala Metropolitan Police spokesperson, said the incident was isolated because even bodies whose owners vanish are buried in a decent way.

This incident comes at the backdrop of complaints against Mulago Hospital over cases of babies who go missing moments after birth. The authorities at the hospital have argued previously that some babies die but they fail to trace their bodies.