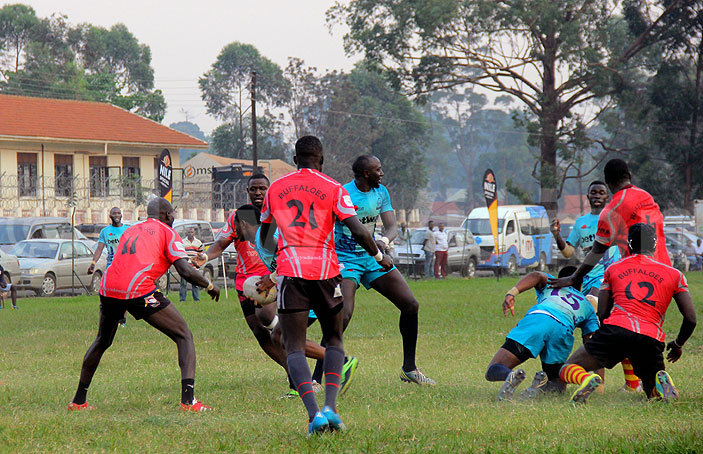 Rugby matches called off till March
Uganda Rugby Union CEO Ramsey Olinga attributed the call to Police who informed them of the security threat
Despite rugby fans braved the election fracas witness what was billed as Uganda's Rugby derby on Saturday, they were left disappointed when the game was again called off when the teams were in tunnel.
Both BetWayKobs and Hima Cement Heathens were just warming up in preparation for Nile Special Premier Rugby League encounter but the organisers called the match off due to security reasons.
Uganda Rugby Union (URU) CEO Ramsey Olinga attributed the call to Police who informed them of the security threat.
"Police told us (Legends management and URU) that it was not good to have the games so we have postponed them to March 2nd," Olinga stated.
Heathens manager Emma Baine was left unhappy with the decision and aimed his frustration at URU.
"This election day was set two years back and the Union knew that. Why did they decide to fix the games on that day?" he asked.
"Fans were denied the chance to watch a game played for 80 minutes which had brought them from all areas of the country, but the bar operated the entire night till morning," a furious Baine stated.
Another club officials said the decision showed poor management on behalf of URU which should be rectified in future.