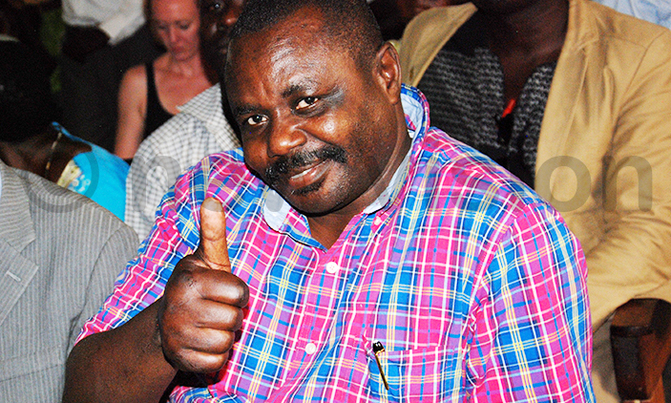 The Gulu district returning officer did not declare the number of votes obtained by Oulanyah saying that he was busy tallying votes for presidential candidates
The deputy speaker of parliament, Jacob Oulanyah was on Friday declared the winner of Omoro County parliamentary seat amid controversy.
Oulanyah was declared winner by Gulu district returning officer, Benson Obete at 6pm after beating his rival, Simon Toolit Akecha the FDC flag bearer who was leading in the provisional results and three other candidates Walter Lamony Can-Ogura, Dick Denis Owani and Job Collin Okello.
However Obete while declaring the results did not declare the number of votes obtained by Oulanyah saying that he had a tight schedule to tally votes for presidential candidates.
Obete said he would give the figure and percentage together with the result of presidential candidates on Saturday. Voters protested saying his victory had been manipulated.
Meanwhile Lyandro Komakech, flag bearer for the Democratic Party won the Gulu Municipality seat after beating seven other candidates.
They are Timothy Jokene Okee (NRM), Hiram Wilfred Ochola (FDC), George Aligech O. Lapir, Kenneth Odoch, Ray Otii, Henry Komakech Kilama, and Francis Uhuru all independents.
Komakech after he was declared the winner said people of the municipality had realized and stood for truth and voted him so that they change to the right leader who can represent them.
"For ten years, Gulu Municipality had never had an MP who represented his subjects in parliament. He was just sleeping, he only opened his mouth when yawning," Komakech added.
He pledged to work hard to see that he brings back the glory and the culture of Acholi that was spoiled during the LRA war.
In the newly created Torchi County, Peter Okot the DP party flag bearer was declared the winner after beating three other opponents; Francis Obutu (NRM), Simon Ochora and Nyero Lakele.
Gulu woman member of parliament, the incumbent Betty Aol Ocan of FDC, retained her seat after beating two of her opponents.
Aol beat her closest competitor Catherine Lamwaka, the NRM flag bearer who was also the former RDC Gulu district before resigning her seat to join elective politics.
In Aswa County, Regan Okumu, retained his seat after beating his party competitor, Christopher Acire FDC and other candidates.