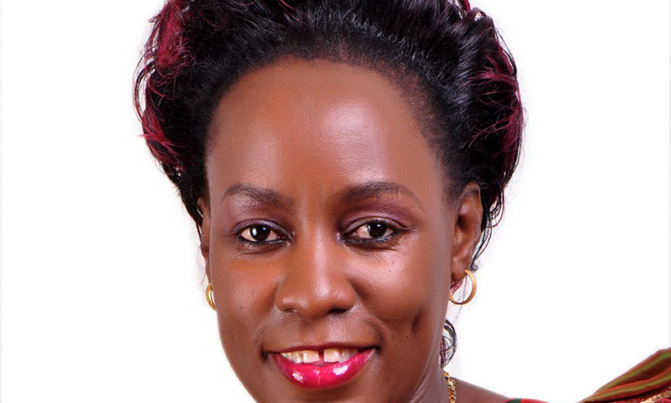 The top runners are Florence Nakiwala Kiyingi, Nabila Nagayi Sempala the incumbent, Shifrah Lukwago, Aisha Nabisere and independent candidate Aidah Nakuya
As the February 18th general elections draw closer, the five front runners in the Kampala woman MP race are each claiming to have the upper hand.
The top runners are Florence Nakiwala Kiyingi, a former minister in Buganda government; Nabila Nagayi Sempala, the incumbent; Shifrah Lukwago; the ruling party flag bearer, Aisha Nabisere and independent candidate Aidah Nakuya.
In the last two weeks, the five have been crisscrossing the city for votes.
A previous opinion poll by New Vision put Nabila slightly ahead of her rivals. But Nakiwala and Lukwago believe that the reality on ground has changed.
Nakiwala, who is contesting on Democratic Party (DP) ticket, argues that considering her mobilisation efforts, she will win the race with 60% of the votes.
She said that her running mate will be Nabila, whom she said is likely to garner 20% of the votes while Nabisere will come third.
Nakiwala explained that independent candidates have no chance in the race because they have no party structures on ground to help them mobilise voters.
Some sources say that Nakuya is another force to reckon with. Nakuya told her supporters recently that she fought bigger battles as a councilor at City Hall and that the race to Parliament is a small thing she will win. Nakuya is remembered for standing with the Lord Mayor Erias Lukwago as councilors plotted to censure him.
But Nakiwala boasted that before joining Kampala politics, she did her homework very well.
"I worked with the defunct Uganda Taxi Operators and Driver's Association (UTODA) for 13 years and I was a minister in Buganda Kingdom. I also served as chairperson of bodaboda cyclists in Kampala, which exposed me to the voters," she said.
Nakiwala is running several projects under the Nakiwala Foundation, which gives her a lot of influence in the city. The Foundation brings together about 100,000 women which has boosted her stand in the race.
New Vision has learnt that through the foundation, women get financial assistance and also learn how to handle husbands in marriages. Nakiwala, who has been married for the last 18 years, also said that she uses her experience to mentor women on marriage.
"And unlike my colleagues who are looking for a job in politics, I am in the race to serve my community. I run 17 hospitals in Uganda and one in Kenya so I am not looking for a job," she said.
Shifrah Lukwago
Shifrah has also identified herself with the Lord Mayor, Lukwago and the Forum for Democratic Change (FDC) Presidential candidate, Kizza Besigye.
At their rallies, she has made it a point to appear on the podium. She believes this has given her an advantage over her rivals in the race.
Contesting on Independent ticket, Shifrah, a lawyer, works at Lukwago and Company Advocates, where Lukwago is the boss.
At Besigye's rally in Kampala last week, she drew loud applause from crowds when she appeared on the podium in Makindye.
"I have worked with several forces in the ongoing liberation struggle, representing victims of injustice in courts of law so I am popular," she said.
But Nakiwala challenged Shifrah to tell Besigye and Lukwago to openly endorse her during one of his public rallies instead of her (Shifrah) talking about their support for her.
"Neither Lukwago nor Besigye can make a mistake of endorsing anyone of us on a public rally because they are attached to each one of us," Nakiwala said.
Nabila speaks out
Monday's chaos pitting Besigye and Police in the city that brought Nabila very close to Besigye than any other candidate must have energized her campaigns. Throughout the scuffle, Nabila kept close to Besigye until late in the evening.
Nabila told New Vision that voters in Kampala are standing firm with her. Nabila said that since she has also got history of winning in elections, she will floor her five rivals.
"The people of Kampala need continuity. My projects of helping the disadvantaged children in Kampala and the football tournaments I have organised in all the five divisions of the city put me in a special position," Nabila said.
Unlike in the previous elections where it was easy to predict a winner for the Woman MP Seat, this time around, many voters have found it hard to gauge the likely winner.
The constituency this time around has emerged as one of the hotspots in the 2016 general elections.
Previously, Kampala woman MP Seat has been held by NRM and FDC. But DP which also commands strong influence among city voters feels they can win.
Nabisere declined to speak to us about the race. But KCCA councilor, Apollo Mugume said NRM will take advantage of the divisions in the opposition to win the seat.
"Voters in Kampala have not benefited from the services of an opposition Woman MP," Mugume added.
He noted that the MP should be able to lobby projects for his people from government which someone from the Opposition cannot effectively do.
Drama in campaigns
The campaigns for the Woman MP slot have been characterized with a lot of drama with some candidates resorting to use of physical force to prove their worth.
Shifrah and Nakuya recently entertained voters when they battled through a 'wall' of muscled men who had denied them access to Besigye's rallies in the city.
With that rhetoric from the main candidates, Kampala voters are now waiting for the ballot box to know who their next woman MP will be.