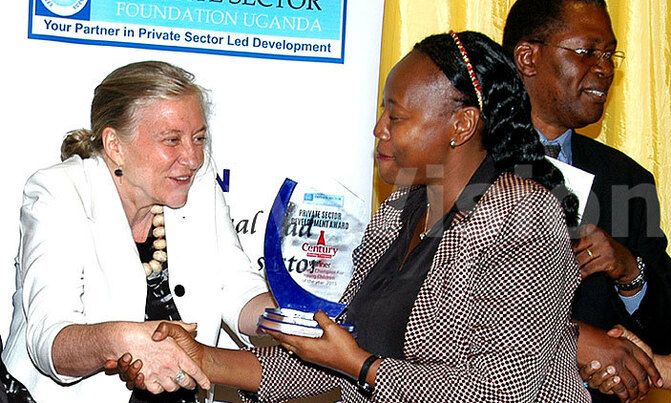 According to the Doing Business 2016 report, Uganda has the most improved business environment in Africa.
The World Bank Country Manager, Ms Christina Malmberg says although Uganda was recognized as one of the top 10 performers in the world in the 2016 global ease of doing business rankings, government agencies must strive to improve regulatory, licensing and business registration to make Uganda more competitive.

"Starting a business became much easier; there was improved access to credit. But, this does not mean that the business environment is now good because Uganda still rates very low on the overall global scale ranked at No. 122 out of 189 but you can do better than that,"Malmberg said.

According to the Doing Business 2016 report, Uganda has the most improved business environment in Africa and was only outmatched only by Costa Rica globally in improvement measured on the basis of number of reforms and improvement in ease of doing business scores.

She noted that there is need of full optimization of registration and licensing of businesses and property so as to create a conducive and competitive investment climate business for growth.

"Why shouldn't Uganda be a top performer next year as well? The business community and government have set the trend for the next couple of years, let us keep it up" Malmberg said.

"I am pleased to say that the World Bank Group is working with both the government and the private sector to provide support in this and other areas including the financial sector," she added.

Malmberg was speaking at the 6th Private Sector Development Awards organized by Private Sector Foundation Uganda (PSFU) at Royal Suite in Kampala on Wednesday.


PSFU chairman Patrick Bitature applauded World Bank for supporting private sector for the last 20 years saying the private sector is still the engine for growth of the country.

"The private sector is supposed to be the engine for Uganda's economic growth. However, we need government agencies to work as a team with private sector to address bottle necks and increase our competitiveness and efficiency in doing business" Bitature said.

However, Bemanya Twebaze, Registrar General of the Uganda Registration Services Bureau emphasized government commitment to supporting formalization of informal sector in addition to supporting innovation and creativity, saying that this is where the solution to Uganda's unemployment is.

"We have to improve on our corporate governance, quality control, maintain our books of accounts, raise the bar and do things twice as fast as we did yesterday in order to catch-up with the rest of world" he added.

She also noted that there is still a challenge of providing avenues for the formalization of informal businesses since this is where the best jobs are, adding that regulatory agencies need to fully internalize the challenges faced by the small and medium firms.

"A lot of work is needed to improve business efficiency, value addition in our primary products like coffee, tea and improving our corporate governance," he said.

Bitature cited Egypt and Rwanda as some of the countries that have made major strides in development due to better corporate governance.

Malmberg explained that the World Bank is interested in supporting the private sector because it is where jobs in the agricultural, manufacturing and the servicing industry are created, through a country can brings welfare to its people calling for an ideal business environment that attracts both local and foreign investors.

She also highlighted the need of paying taxes, "if you want good roads, reliable power, a health population that has the skills that business community needs, you have to pay taxes. Pay them and demand for good quality services" she explained.


Winners

Rural Business Association of the year

Under this category, Nat0ional Union of Coffee Agribusinesses and Farm Enterprises (NUCAFE) emerged the winner beating Adyak Rural Youth Development Initiative and Hope Development Initiative who were first and second runners up respectively.

Government Agency of the year

This is a new category that was created to appreciate government agencies that have been supportive to the private sector. Uganda National Bureau of Standards (UNBS) emerged winner beating over Uganda Investments Authority and Uganda Registration Services Bureau, the first and second runners up respectively.

Corporate company of the year

This category recognized the company that made major contributions towards the welfare of the young. Standard Chartered bank and Century bottling emerged co-winners leaving Airtel Uganda third placed.

"Business people know what brings better returns and few people know what brings better returns than investing in children earlier" Malmberg said on the award.

Business Association of the year

This award was scooped by the Uganda Insurers Association.