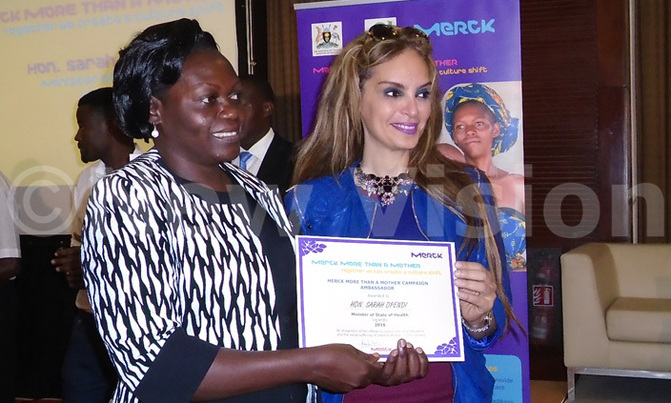 Dr. Oladapo Adernrele Ashiru said that due to modernization in Africa, the environment has been affected with pesticides, toxic fumes and pollution which have affected the sperm count in men and also the production of ovaries in women.
Experts have warned of the toxic environment's effect on our health, fertility health in particular.

They worry that in Africa today, one of the leading causes of infertility in both women and men, are environmental pollutants.

This was raised by a concerned Dr. Oladapo Adernrele Ashiru at the 'Merck More than A mother' campaign launch, in his capacity as the president of African Fertility Society.

He blamed modernization in Africa, for the contamination of the earth with chemicals like, pesticides, toxic fumes among others.

He said that these chemicals somehow find their way into the human body, even in the reproductive system and impair the activity of the system.

In men, he said, it could affect the sperm count, and could impair the production of ovaries in women.

"During the days of our fore parents, the environment was clear as there were no pesticides and toxic fumes," Dr. Oladapo said. "That is the reason why people gave birth to many children, and there were limited cases of infertility."

He therefore lauded the efforts by Merck, a renowned global pharmaceutical company for starting the campaign in Uganda and Africa.

Also present at the event, which took place on Wednesday at Kampala Serena Hotel, was Dr. Dina Nakiganda, the assistant commissioner Reproductive Health at the Ministry of Health.

Dr. Nakiganda promised the ministry's commitment to eradicate the problem of infertility in Uganda.
She also gave the attentive audience some tips on how to tackle infertility -issues.

"More education on eating balanced diets, treatment of sexually transmitted diseases among others should be emphasized," she advised.

However, she said that abortion shouldn't be ignored because it is also one of the causes of infertility.

The state minister for health, Sarah Opendi, who was also the day's chief guest called for societal change, and support for those un-able to have children.

"We need to stop the stigma, we need to support each other, and just stop with the blame game," she said.
Dr. Dina Nakiganda addresses the congregation. Photo/Jacquiline Nakandi

Rasha Kelej, the chief social officer, Merck pledged her company's commitment to cause.

"We know that a woman is more than a mother, whether she has a child or not, a woman is productive. We should make a cultural shift, we have to do this, but to do this, the conversation on all platforms and their social media in particular has to go on," Kelej noted.

She said Merck will train embryologists and healthcare providers.

"We shall also support governments to design policies to improve access to safe and effective fertility care," she said.