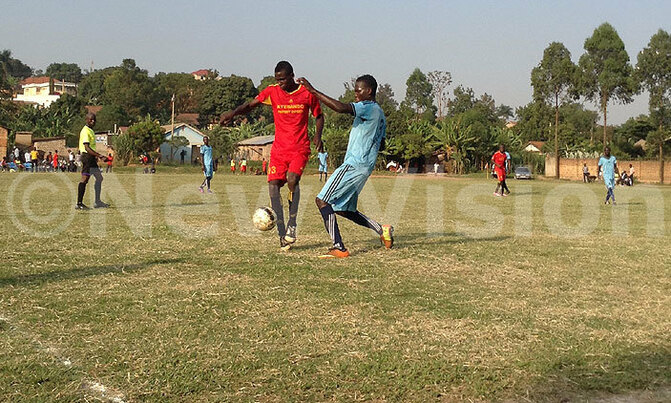 Team manager Cyrus Zimaze felt his side should have produced a better performance.
Kyebando FC ensured their second of the Kampala Regional League remained high up with victory over Nansana FC at Kanyanya ground.

Faisal Kiwawu's goal before the break proved the difference.

Kyebando went into Sunday's game on the back a 4-0 win over Kasse FC - and the Kanyanya-based outfit kept their winning run alive.

It was a hard-fought win, though, against Nansana. In fact, team manager Cyrus Zimaze felt his side should have produced a better performance.

He said the fans deserve to be entertained regardless of the final scoreline.

For Kyebando's game, Micdad Senyonga weaved past two defenders before feeding in Kiwawu to put the hosts in the lead.

He should have netted another but his shot flew over the bar.

Second half produced no more goals and it was the home side to enjoy a slender victory.

Kyebando are now in second, trailing Katwe FC by three points. It was Sam Kawalya's second win in a row at the helm of Kyebando.

Next, they will make a trip to Lungujja FC while Nansana will visit table toppers Katwe.



Reactions

Kyebando FC head coach Sam Kawalya: "My strikers should have punished the opponents early in the first half, and that's why the game became hard for us. Good enough we managed to win the game however much the opponents were stubborn."

Nansana FC head coach Tom Kirunda said his players were not at all on the level of the opponents in experience because most of them are school boys. "We played our hearts out and we are performing well this season since last time we were fighting relegation but now we are in the fourth position."




Also related to this story

Kampala Regional League: Kyebando 4 Kasse 0