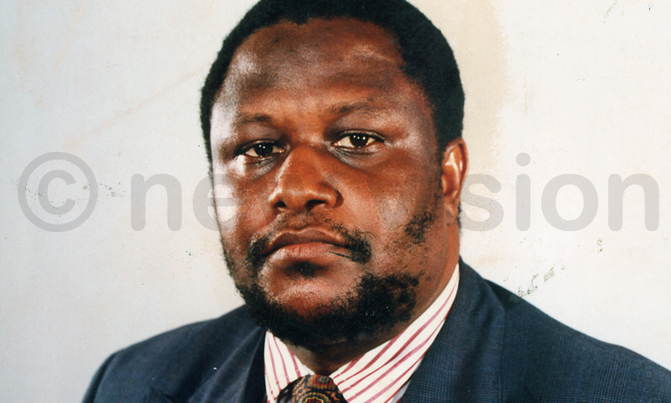 Kijanangoma said his family realized that Katuramu had become a reformed human being
Prince David George Kijanangoma the young brother of the late Prince Happy Kijanangoma for whose murder former Toro Prime minister John Katuramu was convicted, has disclosed that it took their families 13 years to reconcile.

"Gertrude Katuramu wife to former Toro prime minister met us four years ago through mediators and he (Katuramu) confessed regrettably for what happened and asked for forgiveness" Kijanangoma said.

Kijanangoma told New Vision that his family realized that Katuramu had become a reformed human being and that he was actually born-again.

"Based on what we saw when the Kijanangoma family visited Katuramu in prison, we believe he has fully served his punishment and is now a reformed man" Kijanangoma said.

"I was one of the people who had a lot of anger with him for what he did to my brother. However over the years I started healing and gained the passion to forgive him. I realized I can't carry Katuramu's hatred to my grave" he added.

Kijanangoma recalls that during those troubled times; Toro lost two important persons who he said included his brother Happy Kijanangoma and Katuramu who was sentenced to life imprisonment.

"We rather lose one person not two if there is an opportunity of saving one because I believe he can still be productive and can also help to inspire and change other people's lives" said Kijanangoma adding that "if God forgave him who am I to condemn him".

Prince Kijanangoma also said it would be to his satisfaction if Katuramu came back to Toro to help the sons and daughters of the kingdom.

"If he come back and helps the people of Toro then my gift of forgiveness will have helped society" Kijanagoma said.

He however said that the reconciliation process which was led by the Rwenzori Diocese Bishop Reuben Kisembo was no walk in the park.

"It was a life changing moment filled with joy, anger and lots of emotions from both families" Kijanangoma said.
Bruce Katuramu son to the former premier said that the two families have over time developed a very strong bond.
"Because of that bond, there is cooperation amongst the two families. The Kijanangoma family can now manage to go to Luzira and visit my dad" Bruce said.
Despite the fact that Katuramu has fully been in charge of his businesses, Bruce states that as a family they have greatly missed him.
"All of us are now married and my dad now has grandchildren which was not the case before he was convicted. He has been working with us to run the businesses and I think when he comes back, it will be a very big compliment to the business" he said.
During a public rally recently, President Yoweri Museveni said that he has no problem with extending a presidential pardon to Katuramu if his family reconciled with the Kijanangomas.