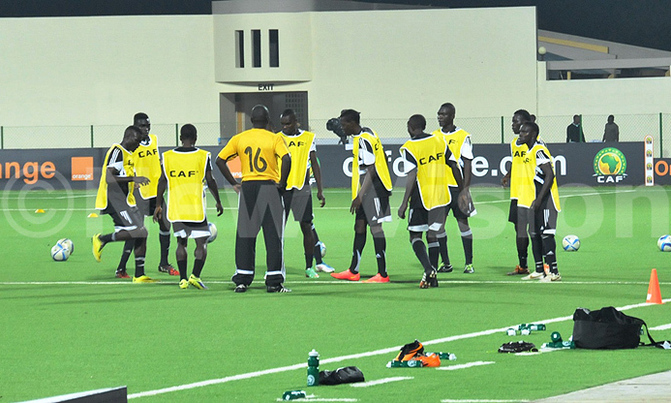 The new CAF rules demand that players need to be medically certified
All Uganda cranes players are in good medical state to take part in the on going Africa Nations Championship (CHAN).

This is after they got their medical licenses, the final requirement for any player to be given a green light to participate
in the tournament.

The licenses were got late on Sunday after FUFA availed CAF with the required detailed medical information, a strenuous exercise that ended at 3am.

The new CAF rules demand that players need to be medically certified in order to avoid complications and deaths that are likely to occur to players that go into tournaments when not in sound medical state.

Uganda Cranes Doctor Ronald Kisolo said, "It was hectic but I can say that it has been done and all of them have been approved. There was so much paperwork, over 15 pages to fill for each player but we came out successful."

The new rule demands that a general health information of all the players taking part in the competition has to be put in record. CAF in December directed all federations to screen their players and ensure that they are fit for the tournament.

In 2011, a Ugandan defender Edward Ssali was denied participation in the tournament after it was discovered that he had a mild heart problem.

He was treated and returned to action after six months.

The team is in buoyant mood ahead of their opening encounter.