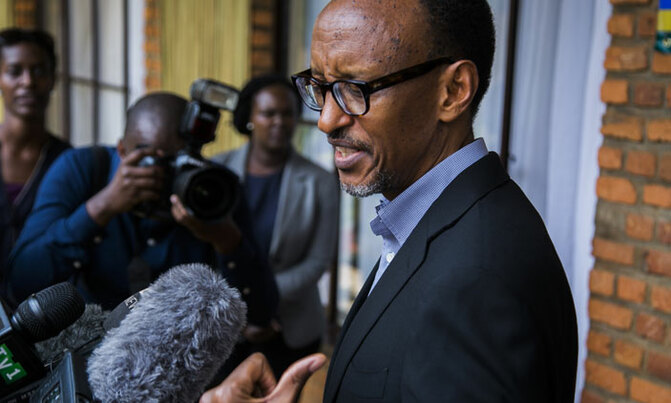 "You will see more progress and less of what we've been criticised for," says the Rwandan president.
President Paul Kagame of Rwanda has promised better progress for the people of Rwanda.

"You will see more progress and less of what we've been criticised for; that's if it has been fair, honest and true," Kagame said at the closure of Umushyikirano, Rwanda's National Dialogue in Kigali on Tuesday.

An overwhelming 98.4% of Rwandans voted last week in favour of removing the two-term limit for president, allowing Kagame to stand for a third term.

"Rwandans have started a new conversation that must continue in the time ahead, as we chart a course and stick to it," he stated.

While not explicitly stating whether he will run for president in 2017, President Kagame on Monday stated that serving Rwanda was 'a privilege and a duty'.

Kagame said his government would do more to overcome challenges in areas where the country may not have done well or has been criticised so much.

"I want to promise critics that where we are still weak, it is not because we haven't tried; we will try and do better," he stated but added that, "People will understand ultimately that we are doing all this for ourselves, not to please anyone."

At this year's Umushyikirano, reports showed that the country had made progress in improving efficiency of government, ease of doing business, in Africa or globally; safety, security, environment and ICT.

"These are good things Rwanda has achieved. We wanted to promise that we want to do more and deal with areas where the country still has problems," said Kagame.

Umushyikirano brings together Rwandan citizens and leaders to assess performance of the concluding year.

This year's event attracted over 1,000 participants including Rwandans from the diaspora, diplomats, religious leaders and observers.