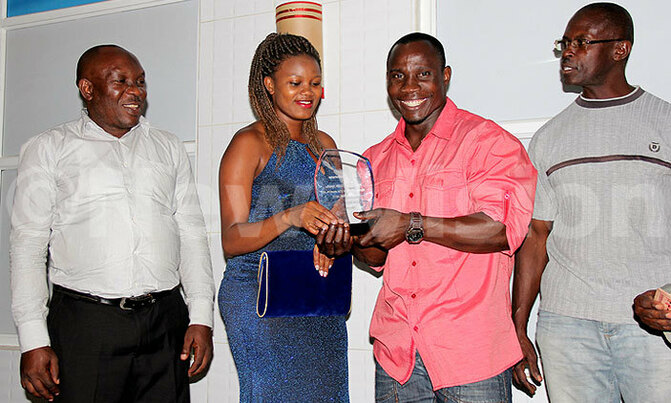 Bodybuilder Ivan Byekwaso paid a deaf ear to cynicism directed his way.

By Johnson Were

Some of his fans told bodybuilder Ivan Byekwaso that he cannot beat whites in competitions, but the Ugandan muscleman did not let such comments deter him.

Indeed, to prove his cynics wrong, he went on to win the INBA Mr. Universe and INBA World Cup title in San Diego California, USA.

And for such accomplishments, it is no wonder Bwekwaso went on to win the Nile Special USPA Sports Personality award for the month of November.

He had won it in September as well.

The inspired bodybuilder received his November accolade at Imperial Royale Hotel.

"I recall a friend who gave me sh50, 000 when I was preparing for the world championship and told me 'go and just eat your chicken, but forget winning those wazungu'," said Byekwaso.

"I kept quiet but I had belief in myself and if USPA can recognise me then I think one man can't demoralise me to lose focus and indeed I stayed focused which led me to become world bodybuilding champion."

For the November USPA race, Byekwaso tallied a total of 410 points, beating the Uganda Cranes team (390) and Uganda Cranes striker Farouk Miya (370points).

USPA activities are supported by Nile Special, Standard Chartered bank, Imperial Royale Hotel, Rwenzori Water and City Tyres.