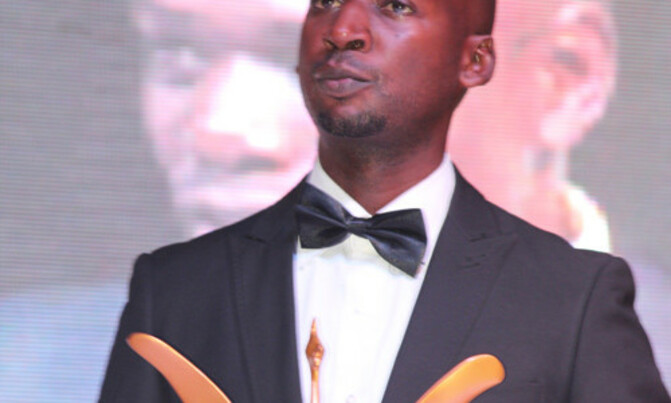 HASSAN Mageye, one of Ugandan''s leading filmmakers, has taken cue from the Tubonga Naawe song all-stars and made a provocative documentary endorsing President Museveni''s 2016 election bid
By Andrew Ssenyonga
HASSAN Mageye, one of Ugandan's leading filmmakers, has taken cue from the Tubonga Naawe song all-stars and made a provocative documentary endorsing President Museveni's 2016 election bid.
The 32-year-old award-winning filmmaker will release a documentary film titled The Journey of Uganda, which highlights Museveni's successes during his 30-year rule against the failures of his predecessors.
Speaking to New Vision in an interview ahead of the planned release, Mageye said he hoped his film would shed light on Uganda's dark history as well as providing guidance to the electorate as the nation heads into next year's polls.
"My intention was never to paint the NRM or President Museveni in good light, but rather to document Uganda's political and economic history in light of the ongoing debate about the state of democracy in this country," Mageye said.
A talented writer and director, Mageye also explained that he was approached by a NRM group called Twerwaneko to make a film assessing the impact of the NRM regime on the development of the country.
"I found the idea exciting since it gave me an opportunity to delve into a part in the history of Uganda that I had long wanted to document.
I maintained my full artistic liberty over the project so I didn't have to alter any facts to make the film appealing to the NRM people.
I wanted to give an honest insight into what other regimes did, and what Museveni has done so far," Mageye explained.
The one-hour documentary opens with a brief history of pre-colonial Uganda before cutting to President Milton Obote's Independence eve speech and the eventual hoisting of the Ugandan flag.
The rather informative picture then takes a brutal twist, delving into the turmoil and excesses of several post-independence governments intermitted with eye-witness accounts of survivors of the Obote, Idi Amin and military junta regimes.
Much of the film however focuses on the history of Uganda from when President Museveni seized power in 1986 up until today, portrays this period as having been very peaceful with lots of economic and social transformations.
In the film, many of the interviewees express pro-Museveni views, and openly call upon Ugandans to vote him back to power next year.
"It took nearly eight months of meticulous research, interviews and sourcing of old footage to put the documentary together," Mageye said.
In order to lend the film credence, the UFF Award winner who's reluctant to reveal his political affiliation opted to interview ordinary Ugandans from all spheres.
A group of NRM officials recently endorsed the documentary during its special screening in Kampala as a good campaign tool for both the party and President Museveni.
 Elias Kwerohoza, the director of Twerwaneko noted that the group intends to take the film on a nationwide tour where it will be screened for free in trading centres and town halls.
He also said plans were underway to print and distribute at least five million DVD copies of the documentary across the country.
"This is a very important film that every Ugandan ought to watch. Our target is to make sure that at least 25 million Ugandans watch it," Kwerohoza said.
He revealed a survey made indicates that the film could persuade up to three million Ugandans to vote Museveni for a fourth term into power come next year.
Barely a month back, a group of top Ugandan musicians including Chameleon, Juliana Kanyomozi and Goodlyfe, came under fire when President Museveni paid them a hefty sum of money to compose for him a popular campaign song.
Mageye is however adamant his piece of art gives an objective assessment of the state of affairs in this country.
New documentary endorses President Museveni campaign