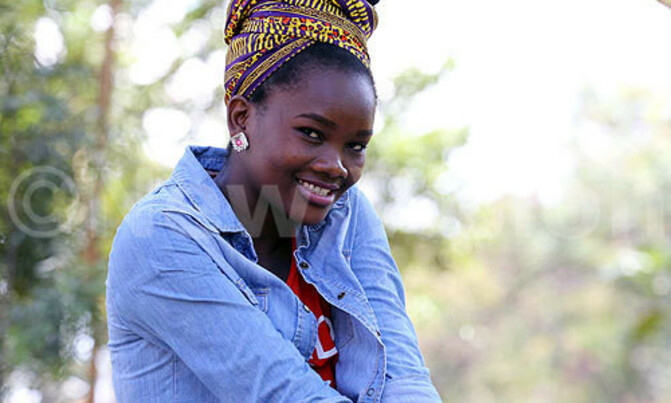 Victoria Akinyi designs the winning dress that the KCCA boss will wear at the Kampala City Festival.

By Juliet Waiswa & Stella Nassuna

Victoria Akinyi has designed the winning dress that KCCA executive director Jennifer Musisi will wear at next month's Kampala City Festival.

The 22-year-old student of art at Makerere University's Margaret Trowell School of Industrial and Fine Arts beat hundreds others to the contest.

As many as 500 designers submitted their designs to stand a chance of winning sh1m, on top of other benefits.

Kampala City Festival – the fifth edition – will take place on October 4, and is expected to draw a huge crowd.

The dark-skinned Akinyi wowed Musisi and the panel of judges with her creation, which largely impressed on colour and fabric choice.
 
true
Akinyi, 22, is elated to have beaten all her competitors. (Credit: Juliet Waiswa)

According to KCCA's events manager, Nassuna Mirembe, who was among the judges, the young designer selected the most suitable colours and materials for this year's theme.

"KCCA invited the public and several designers and we gave them guidelines regarding colour, usage of eco-friendly material and [Jennifer] Musisi's body size" she said.

For winning the competition, Akinyi will have a special interaction with KCCA boss Musisi, which includes a dinner at the Kampala City Festival.

She will also have a stall to display her products that day. It is understood other benefits that she will enjoy will be announced at the festival.

On her part, the student designer said: "I love challenges and I came up to compete to see how best my works can go."

Akinyi went on to say that she will share her benefits with street children.

Meanwhile, KCCA spokesperson, Peter Kaujju, clarified that the advert that appeared in Friday's The Kampala Sun announcing that submissions were open till September 25th, was inaccurate.
 
MUK student to design Musisi's City Festival dress