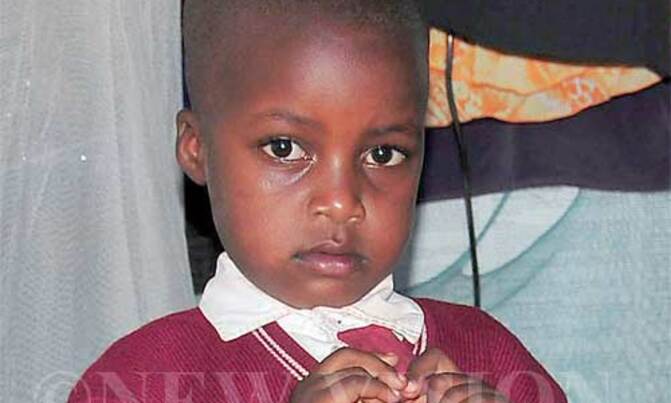 When I think of maternal mortality issues in Uganda, the case of Sylvia Nalubowa comes to mind. She died during labour at Mityana Hospital in September 2009.
By Gladys Kalibala

When I think of maternal mortality issues in Uganda, the case of Sylvia Nalubowa comes to mind. She died during labour at Mityana Hospital in September 2009.

For about a week after the incident, the Police were involved in running battles with the community of Mityana as they protested the circumstances that had led to Nalubowa's death.
A midwife had demanded for sh50,000 from Nalubowa before she could call a doctor to attend to her. She did not have the money. Nalubowa pleaded, cried, promised to sell her goat and pay the money if they could be kind enough to call the doctor that night. But her pleas fell on deaf ears. Her cries started fading and her sobs became faint as she gasped for air. She died that night, along with her unborn second twin.

Nalubowa got complications with her seventh pregnancy. When her labour pains started, she went to Banda Health Centre II, about three miles from her home. She had received antenatal services in this private health facility which was nearer to her home.

According to Irene Namuli, the midwife at the facility, Nalubowa had given birth to some of her children here. Two weeks before her labour pains, the midwife sensed that Nalubowa carried more than one baby and advised her to go for an ultrasound scan. But Nalubowa did not have money for the scan.


trueBabirye, the surving twin. PHOTO/ Gladys Kalibala
Namuli was not around at the time of Nalubowa's labour, so she went to Maanyi Health Centre II, a government health facility. Her mother-in-law, Rhoda Settenda, who accompanied her, says she delivered the first twin, Babirye, a few minutes after she arrived at Maanyi.
The second baby proved difficult to deliver and they were referred to Mityana Hospital, about 12 miles away. They had used the money they had for buying gloves, a polythene sheet and other requirements which she used at Maanyi.

"I used the remaining money to transport her to Mityana," Settenda says.
Settenda has a brother in Mityana town who owns a shop. That night, she pleaded with the midwives to help them. She said her brother would settle everything in the morning, but nobody listened.
Nalubowa had turned 40 years. She had been warned to use family planning in order to stop giving birth. Her husband, Stephen Sebiragala, refused her to use family planning. He was always drunk and Nalubowa was the family's bread earner. She dug in other people's gardens in order to get fees for her children," Namuli says.

Wider problem
Health workers often blame women for shunning health facilities during delivery. Almost 60% of women in Uganda deliver away from skilled health workers.

Pregnant women end up with traditional birth attendants (TBAs) or relatives who are not skilled. Reports from the Ministry of Health indicate that few TBAs can detect a problem early enough.
Unfortunately, even when pregnant women try to rush to health facilities as soon as they detect a complication, they delay to get medical attention because of poverty. Some facilities lack equipment.
Health experts explain that when access to health care is delayed or denied, like in the case of Nalubowa, women can die. To bridge the gaps, the Government planned to equip health centre IIs to enable them provide maternity services to rural women. It was suggested that health centre IIs should be not more than five miles apart.
Family planning helps
Pregnancy is the leading cause of death among women of reproductive age in Sub-Saharan Africa. In Uganda, more than 6,000 women die every year due to pregnancy or childbirth related problems, while many others suffer disabilities or lose their babies. Causes of maternal deaths are either direct or indirect. The direct ones are medical and indirect ones socio-economic and cultural.

Whereas pregnancy requires preparedness and planning, only 24% of married women in Uganda use family planning. This means for many, pregnancy is not planned and ends up stretching their resources.

Preparedness means at least four antenatal care visits during pregnancy. In Uganda over 90% of pregnant women make at least one out of the four recommended antenatal visits but unfortunately, only 40% go back to these health facilities to deliver.

Ugandan women have a high fertility rate and each produces on average between six to seven children throughout their reproductive life span. Prof Anthony Mbonye, a commissioner at the Ministry of Health, explains that the growing population brings challenges such as shortage of health services, education and clean water. The fact that countries like Uganda do not have enough resources to give essential services to the people, appropriate measures should be taken to emphasise family planning

The surviving twin

Four-year-old Babirye runs to give me a hug as I walk into their home at Kiboga Town Council. I, however, look at her innocent face with sadness. I am worried about her education. I catered for her schooling last year but I am not sure I can take care of her indefinitely. I have been checking on her since 2009.

Babirye, the surviving twin of Nalubowa, needs to be taken care of. The longer girls stay in school, the more focused they are on completing their studies before producing children.
An educated girl stands higher chances of getting employment and taking care of her needs. Without education, Babirye may end up suffering in the same way her mother did for the rest of her life. To assist her get an education contact 0782811445.


Related Stories
Nurses arrested over negligence

Safe motherhood: Are we loosing the abortion war?
Mityana Hospital: A tale of the sick nursing the dying
Her mother's death could have been prevented