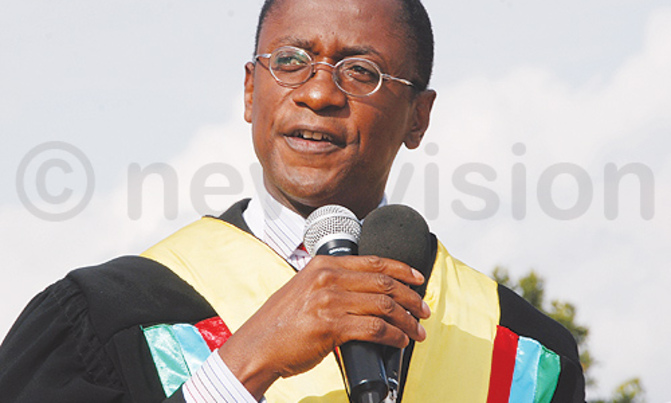 THE High Court in Kampala has initiated a court-propelled move to reconcile NRM Kampala Lord Mayor flag bearer Peter Sematimba and rival Muhammad Kasule
By Andante Okanya
THE High Court in Kampala has initiated a court-propelled move to reconcile NRM Kampala Lord Mayor flag bearer Peter Sematimba and rival Muhammad Kasule. 
On Monday, when the lawyers of the duo convened in court presided by Justice  Elizabeth Musoke, they stated that earlier efforts to reconcile the duo outside court, had flopped.
The case arose on April 9, when Muhammad Kasule, purported that the primaries held on March 30, was riddled with malpractice.
In the previous court meeting on June 17, the lawyers had been tasked to present a status report on the reconciliation.
However on Monday, Kasule's lawyer Francis Katabalwa, said he was unable to access Kasule, a businessman who frequently travels out of the country.
But NRM and Sematimba's lawyer Gabriel Byamugisha, was riled, noting that it was evident that Kasule was not interested in reconciliation. Both rivals were absent.
"My view is that the petitioner is not interested in mediation. He is not interested in his petition," Byamugisha stated.
Accordingly, the judge directed that the case file be sent to the civil division registrar Charles Emuria, to lead the mediation.
Proceedings were adjourned to September 22, where  the judge is expected to be given a status report on the mediation.
Sematimba polled 108,000 votes, while Kasule was second with 17,000 votes. Two other candidates contested, with Fred Kazibwe polling 11,000 votes, while Twaha  Najja was last with 8,600 votes.
The loser, also laments that the party deliberately made his picture appear blurred on the ballot paper, which affected his victory.
But the party states that the  petition was hasty, as Kasule should have exhausted the party's internal mechanisms to solve his grievance.
Kasule purports that he personally visited several polling stations and discovered that polls were being conducted without a voters register.
He alleges that Sematimba did not have the requisite academic qualifications at the time when the primaries were conducted.
But Sematimba in his affidavit, rubbishes the claim, saying his academic qualifications have been verified by National Council for Higher Education on three occasions.
In addition, he is demanding to be paid costs of the petition. Currently, the process by the Electoral Commission to organise a by-election for the post, is on halt, pending determination of a court case filed by ousted Lord Mayor Erias Lukwago. 
Related stories
Sematimba summoned over late Sebalu's property
Sematimba, NRM loser given July 14 reconciliation deadline
Court to reconcile Sematimba, NRM rival