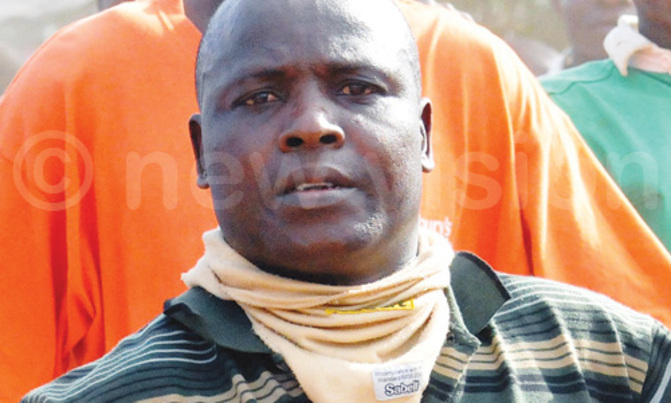 THE fish is alleged to belong to rally ace Ponsiano Lwakataka. The troubled ace is currently facing a similar charge in Fort Portal courts
By Hillary Nsambu
MASAKA High Court Justice Ferrah Musoke-Kibuuka has nullified a judgment in which a Kalangala Grade One Magistrate had convicted four men of being in possession of alleged immature fish and convicted them under a retracted law.
The judge ruled that the case should be tried again under the revised law by none other than the Chief Magistrate of Masaka. 
The ruling followed spirited submissions by defence lawyers Hassan Kamba and Sam Sserwanga in which they strongly opposed an application in which Masaka resident state attorney Baxter Bakibinga had sought for the destruction of the illegal fish. 
The attorney had submitted that the sentence imposed by the trial magistrate was illegal as it did not conform to the provisions of the revised law. The release of the contraband was illegal and the release of the vessels and their engines to the owners was also illegal as the law provided for seizure, destruction and appropriate disposal. 
However, the defence lawyers, Kamba and Sserwanga opposed the application arguing that the trial was a nullity and the court should not act on a non-existing law under which the case was tried.  
"There is no point why we should labour over a non-existing case, as the trial magistrate tried the case under a wrong law, in that it had long been revised. By allowing the application, would be like killing a bull that is already dead. The case, therefore, shall be referred back to the lower court and strictly be retried by none other than the Chief Magistrate," the judge ordered. 
The smoked fish that is worth millions of shillings, which was allegedly intercepted last May by the fisheries personnel at Kalangala Island. The fish is alleged to belong to the famous rally ace, Ponsiano Lwakataka. The troubled ace is currently facing a similar charge in Fort Portal courts. 
Kalangala trial magistrate Tadeo Muinda, had tried and convicted Abdala Mukiibi, Patrick Mwesigye, Luka Friday and Mukasa Bbosa of the offence of being in possession of the alleged immature fish. He ordered the release of the together with the fishing equipment and vessels to their owners. He had also ordered the accused to pay sh10,000 each. 
Bakibinga had also opposed the trial magistrate's order for the accused to pay sh10,000 which he said was below the required currency point of sh20,000 which is allowed in the law.
Related stories
Lwakataka remanded for dealing in immature fish
Police summons Lwakataka over immature fish
High Court orders retrial of Masaka immature fish case