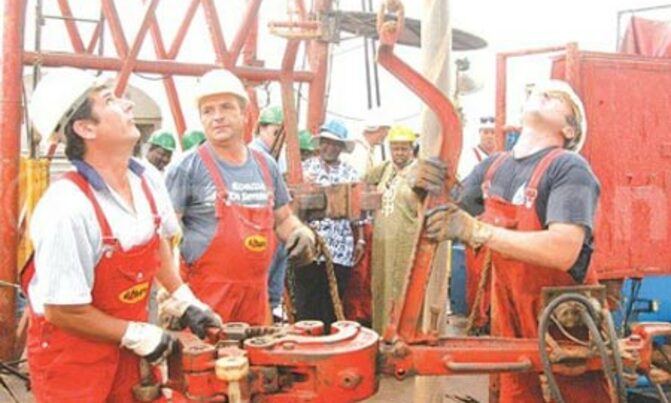 The Uganda Petroleum Institute in Kigumba will start offering five internationally recognized programs.
By Pascal Kwesiga

The Uganda Petroleum Institute in Kigumba (UPIK) will start offering five internationally recognized programs to produce "highly qualified and specialized" technicians needed by oil companies across the World.

Students that will enroll under the new programs will not have to undertake an additional six months training at international petroleum institutes for certification because the courses are globally recognized as the training packages for technicians seeking employment in the upstream and downstream operations in the petroleum sector.

The upstream phase involves exploration activities while downstream involves development and production. The institute has been offering a general diploma in petroleum studies.

Currently, students who graduate from institute undertake an additional six months apprenticeship program at international petroleum institute before they are certified to work in the petroleum industry.
 
A total of 88 students who have so far graduated from the institute have been certified. However some of them have not yet found jobs.

"The oil companies are telling Ugandans there are no qualified people but when we go to them they tell us there are no jobs," said, Peter Tumusiime, who was among 58 students certified by City and Guild institute in UK last month.

"There is no much work with oil companies now because government has not issued exploration and production licenses. By the time they get licenses we shall have graduated many," said. Dr. Dick Kamugasha, UPIK head of secretariat.

The government which has so far issued a production license to Cnooc for Kingfisher discovery area is reviewing applications for production licenses from Tullow and Total.  The government is expected to issue exploration licenses for the second round to oil companies next year.

Only 40% of the Albertine graben has been explored so far. Uganda has so far confirmed the presence of 3.5 billion barrels of oil in the 21 oil and gas discoveries

The new courses which are contained in UPIK's five year institutional development plan launched yesterday at Sheraton hotel in Kampala are petroleum engineering, chemical engineering, mechanical maintenance, instrumentation maintenance and electrical maintenance.
   
The new programs have been developed by Wayne Bougas, who previously headed petroleum training centers in Indonesia and Thailand.
RELATED ARTICLES
Petroleum value chain to get standards
Uganda's draft petroleum law provides checks and balances
Tullow trains Ugandan oil experts, MUBS starts petroleum courses
Petroleum Institute starts new International courses