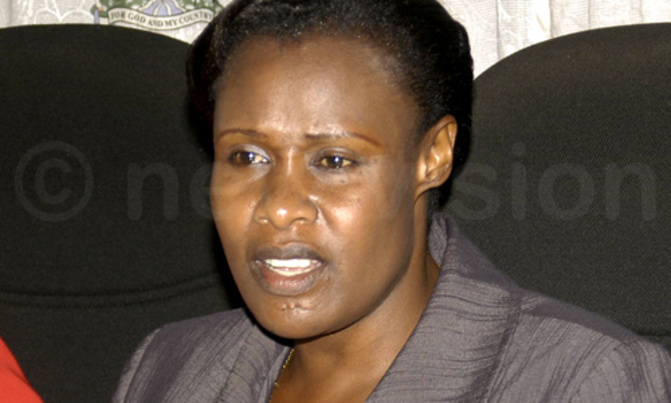 The education ministry has approved an increment in examination (registration) fees on the request of the Uganda National Examinations Board
By Innocent Anguyo
The education ministry has approved an increment in examination (registration) fees on the request of the Uganda National Examinations Board (UNEB).

Jessica Alupo, the education minister has confirmed that she has approved new examinations fees that will take effect this year.

UNEB spokesman Hamis Kaheru said the new rates were approved in a letter to the national assessment body dated April 03.

Alupo revealed the new fees as 17,500 for PLE; 90,000 for UCE and 100,000 for UACE. This is an increment from the previous UNEB examination fees, approved by the education ministry in 2009.

The previous fees stood at sh14,000 for PLE; sh80,000 for UCE and sh80,500 for UACE.

UNEB executive secretary Mathew Bukenya recently said the increment in examination fees was necessary for the entity to meet the spiraling cost of conducting examinations.

Candidates currently pay fees below the unit cost of conducting examinations, according to UNEB. Kaheru attributes the recent delays in release of examinations results to financial woes.

He noted that the new rates are less than what they had proposed to government, saying UNEB still requires more money to meet its operational costs.

 "We had wanted 19,000 for PLE, 100,000 for UCE and 103, 000 for UACE," said Kaheru.

In light of covering some of its remaining financing gap, Kaheru said UNEB has put an additional sh5,000 price tag on each registration form. The new rates have already been communicated to schools, according to Kaheru.

All the head teachers the New Vision spoke to said they had not received any communication from UNEB, regarding the new exams rates.

"We have not yet received any new rate. Usually someone has to go to UNEB and get the information before passing it around," said Jimmy Nyende of Lakeside College Luzira.

Parents say the new UNEB rates are an inconvenience. "We did not plan to spend an extra money on registration fees, this has come as a shock," said Geoffrey Masikin who has a child in Naalya SS.

Meanwhile, UNEB has announced that head teachers of schools will start picking this year's registration forms on June 05. The deadline for returning the forms is June 15.

The announcement comes at a time when schools across the country have expressed concerns over the failure of UNEB to register students for this year's examinations, saying the delay may affect planning.

Save for this year, UNEB usually registers students for exams in the first term. The former board chairperson of UNEB, Fagil Mandy originally attributed the delay to failure of the education ministry to approve the new registration fees.

The increment on exams fees comes as a surprise because just over a week ago, Alupo said government would not endorse such a move because there is no additional money for government sponsored students.
Alupo approves raised exams fees