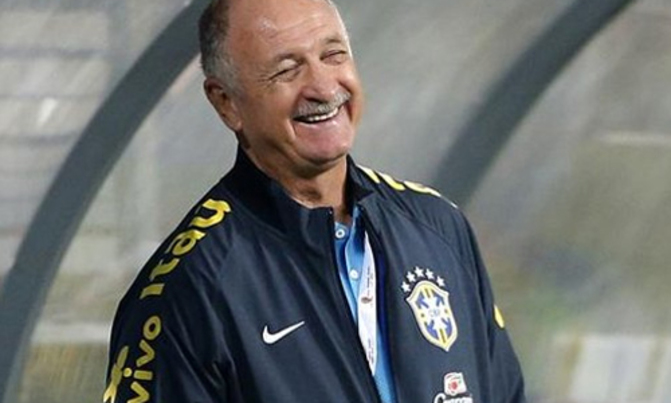 BRAZILIAN-born former Portuguese international Deco is tipping his home country rather than his adopted one to triumph at this year's World Cup
BRAZILIAN-born former Portuguese international Deco is tipping his home country rather than his adopted one to triumph at this year's World Cup.
Divided loyalties or not, he believes that home advantage and the experience of Brazilian coach Luiz Felipe Scolari - under whom he played for five years with Portugal and one season with Chelsea - will prove decisive.
Born in Sao Paulo, Deco moved to Portugal at the age of 19 in 1997 and made his name at Porto, winning the UEFA Cup and then the Champions League under Jose Mourinho.
By that time he had qualified for Portuguese citizenship and won the first of his 75 caps for the national team.
He played for four years at Barcelona, winning the Champions League again, and then had two seasons at Chelsea before returning to Brazil to finish his career with Fluminense, retiring last August.
Assessing the World Cup contenders in an interview with Reuters, he said: "Although the attack is not exceptional, Brazil have a very strong defence and good midfield. They have home advantage and they are favourites because of that.
"Of course the pressure on them is high. They have the precedent of 1950 when they lost to Uruguay but that is a long time ago, a different moment."
His admiration for Scolari is based on playing for him for Portugal between 2003 and 2008, including two European Championships and the 2006 World Cup, where they reached the semi-finals.
The current Brazil coach was less successful at Chelsea, where he was sacked after little more than six months. But Deco, his first signing there, said: "Scolari is the best coach to have. He knows all about pressure of being coach of Brazil. He knows the mentality of his players, and he won the World Cup in 2002 for Brazil when no-one expected it."
He believes any fears that European teams have about adapting to the heat and humidity will not apply in many of the venues, but that several other South American teams will do well.
"Argentina are always strong. Uruguay have Luis Suarez, who has been playing very well for Liverpool and Chile are a team who play good football."
As for his adopted country, who qualified thanks to Cristiano Ronaldo scoring all four goals in the playoff matches against Sweden, Deco said: "Portugal has a chance but they have a tough group, with Germany, Ghana and USA.
"If they come through the first stage anything can happen after that. In the second leg against Sweden Ronaldo had a fantastic game and they need to be able to support him."
Deco, who as the MasterCard Player Mascot Manager will help give 22 kids a Priceless Experience at the UEFA Champions League final, has been following the competition with keen interest.
He is disappointed that Barcelona went out to Atletico Madrid but convinced that Chelsea can prevent an all-Madrid final.
"Chelsea are favourites to go through after the 0-0 away to Atletico. They know how to win and I hope they do it. It would be good to see Mourinho in the final in Lisbon.
"The other tie is a tough one. Bayern has a good squad but Madrid won the first leg 1-0 and they can play counter-attack as they like to in the second match and score an away goal."
Deco tips Brazil for World Cup