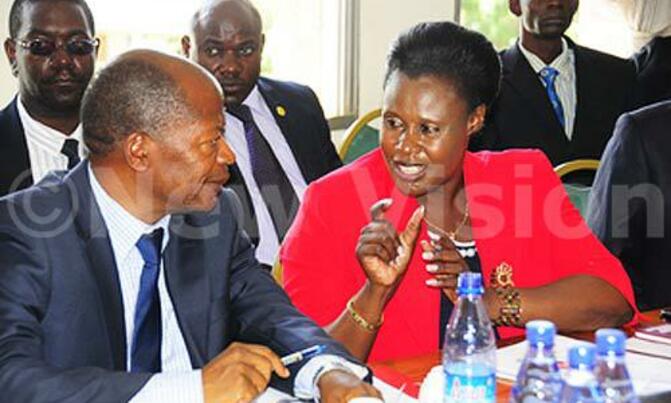 The Uganda National Examinations Board (UNEB) has increased its registration fees, according to the institution's spokesman, Hamis Kaheru.
By Innocent Anguyo

The Uganda National Examinations Board (UNEB) has increased its registration fees, according to the institution's spokesman, Hamis Kaheru.

Speaking to the New Vision in a phone interview Wednesday, Kaheru said the new rates were approved by the education ministry and communicated in a letter to UNEB dated April 03.

Kaheru revealed the new registration fees as 17,500 for Primary Leaving Examination (PLE), 85,000 for Uganda Certificate of Education (UCE) and 95,000 for Uganda Advanced Certificate of Education (UACE).

The previous fees stood at sh14, 000 PLE; sh80, 000 for UCE and sh80, 500 for UACE. UNEB wanted to use money generated from the increment to solve some of its financial woes.

He however noted that the new rates are less than what they had proposed to government. "We had wanted 19,000 for PLE, 100,000 for UCE and 103, 000 for UACE," said Kaheru.

In light of covering some of its remaining financing gap, Kaheru said UNEB has put an additional sh5, 000 price tag on each registration form.

The new rates have already been communicated to schools, according to Kaheru.

However all the head teachers the New Vision has spoken to say they had not received any communication from UNEB regarding the new rates.

"We have not yet received any new rate. Usually someone has to go to UNEB and get the information before passing it around," said Jimmy Nyende of Lakeside College Luzira.

Unlike previous years, this year, UNEB failed to register students in time because the government delayed to approve the new rate, Kaheru added. He noted that the delay could affect all the remaining activities of UNEB.

"The delay in registration of students will affect the entire program of conducting exams. We are just inspecting examination centres now and yet it should have been done a long time ago," explained Kaheru.

To conduct exams within schedule, Kaheru said, "We may either put in more hours of work or hire extra staff which mean more money." The deadline for registration is June 15, according to UNEB.

Efforts to reach education minister Jessica Alupo on the matter proved futile as she could not pick up calls.

Education Ministry spokesman Patrick Muinda said he did not want to speculate on UNEB registration fees and that a formal statement will soon be issued about the matter.

He was however quick to note that the ministry is yet to approve final registration fees for UNEB; saying "even if some rates were approved in that letter (to UNEB) a lot could still change."

The news of the increment of UNEB registration fees comes just a day after Alupo said government had rejected proposal by the examinations body to raise its registration fees.

Alupo had said UNEB's proposed increment on registration fees could not be approved because the ministry of finance and economic planning because there was no additional money for government sponsored students.

Parents say the new UNEB rates are an inconvenience. "We did not plan to spend an extra money on registration fees, this has come as a shock," said Geoffrey Masikin who has a child in Naalya SS.

Students have equally decried the increment, with some saying it could force them to dig deeper into their pocket money since their parents may not easily send money to cater for increment.

"I am here in Kampala and my father already gave me money for registration. I am not sure if he will send me more money because he always pays for everything at the beginning of the year," said a student of Hilton High School in Mukono.
 
UNEB hikes registrations fees