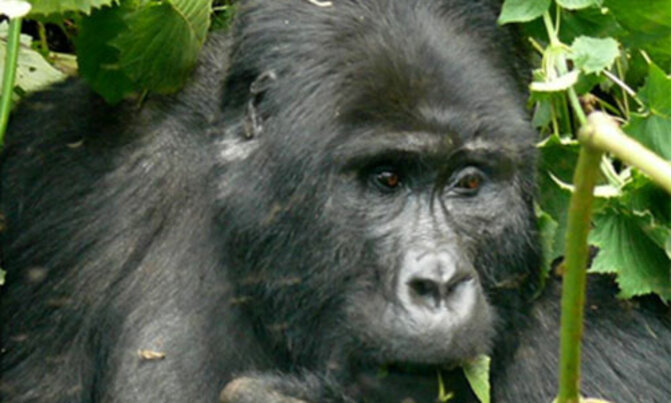 Another dominant gorilla in Bwindi Impenetrable National Park, Southwestern Uganda dies
By Gerald Tenywa
 
Another dominant gorilla in Bwindi Impenetrable National Park, Southwestern Uganda has died in the space of one month, according to a statement from the Uganda Wildlife Authority (UWA).
 
"It is sad that I report the death of Mwirima-the dominant silver back which has been leading Rushegura group," said John Justice Tibesigwa, senior warden-in-charge of the Southern Sector in Bwindi Conservation area. 

"He died this morning (Monday) at around 11.50am near the BMCA head offices at Buhoma."
 
He added, "Mwirima's ill health was first detected by trackers two weeks ago when he was observed not to be feeding well and lagging behind in the group."
 
A month ago,  Mishaya who was the only silverback (alpha male) also died. His demise was attributed to coiling of the intestines.

UWA is yet to release the final postmortem report on Mishaya despite investigations around circumstances leading to his death.
 
UWA's executive director Dr. Andrew Seguya said Mwirima, aged about 35 years, was still young given that gorillas can survive up to 70 years. He also said the life expectancy for gorillas is 50 years.
 
A doctor from Mountain Gorilla Veterinary Project was called and intervened on February 23rd 2014. He recommended constant monitoring until further intervention which he had scheduled for Monday.

However, his condition deteriorated necessitating urgent intervention.
 
As Mwirima's days faded, Tibesigwa frantically called veterinary doctors to resuscitate him.

During the intervention, they discovered a wound in the mouth which had made it difficult for him to feed before he administered treatment.
 
Mwirima, meaning darkness, was given to the alpha male of the Rushegura group. He split from the habituated Habinyanja group with 13 other individuals two years ago and started his family called Rushegura.

His family was named Rushegura because the area in which the group split from Habinyanja was called Rushegura.
 
Mwirima has since led his group which has been a source of admiration and amazement to the thousands of tourists who have tracked the group.

Mwrima leaves behind a family of 14 individuals under the leadership of Kabukojo-a black back assisted by another black back-Kalembezi.

Also an adult female was grabbed from the group by Maraya a week ago when Mwirima isolated himself from the group due to ill health, according to UWA's statement.

This has forced the group to move far into the park to avoid further interaction with the other gorilla groups which range in Buhoma area.


Bwindi has more than half the population of the remaining 800 gorillas globally. Others are shared by DR Congo, Rwanda and Uganda (Mgahinga Gorilla National).
Another Bwindi gorilla dies