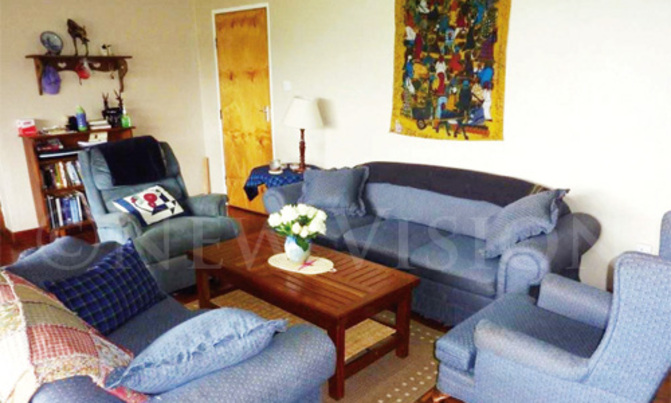 Lawrence Kyalimpa's dream was to buy a car so that he could show off whenever he went to the village for Christmas holidays.
By Esther Namirimu

Lawrence Kyalimpa's dream was to buy a car so that he could show off whenever he went to the village for Christmas holidays.

He, therefore, started saving for that purpose.

Along the way, a friend asked Kyalimpa to lend him sh5m and offered a plot of land as security. When the friend failed to pay the money, Kyalimpa took over ownership of the land. And that was the turning point in his life.

The story
Buying land and building a house was never in my plans. When my friend offered his land as security, along with a signed agreement, stating that he had sold the land to me, I agreed to lend him the money.

When I showed it to my sister and other friends, they were happy for me. Joseph Kirunda, my best friend, offered me 20 bags of cement, on condition that I would pick them, the moment I decided to start building.

Other friends, Emmanuel Mpiima and Elijah Musasizi, offered 15 bags each.

The offers motivated me to start thinking about constructing a house. After two months, I contracted a man to start laying bricks on the site.

For every 50 bricks he made, I paid him sh1,000.

When he had made 1,000bricks, I contracted builders to start the construction in 1998.
Source of income
I deal in local chicken, turkeys, goats and pigs. Each turkey costs between sh30,000 and sh40,000 and I would sell between sh50,000 and sh70,000.

The chicken cost sh2,500 and I would sell them at between sh4,000 and sh5,000.

I often bought the pigs at between sh80,000 and sh90,000 and sold them for as much as sh180,000.

I would buy each goat at sh60,000 in the village and sell at double the price or more, depending on the costs incurred in reaching the market.

Sometimes I trade in crops during harvest time. I buy them cheaply from upcountry and supply to markets in Kampala.

Constructing the house I had to buy more cement, each bag at sh12,000. Each trip of sand cost me sh70,000.

I bought two wheelbarrows, each at sh25,000, four spades at sh6,000 each and a water tank at sh400,000.

The ironsheets cost sh6m, while timber cost sh3.5m. I also bought 3kg of nails, each at sh3,400.

To minimise theft, I supervised the construction myself.

Construction was always done on the weekends when I was free.

I hired five builders, whom I paid a daily wage of sh7,000 each, while the foreman earned sh30,000 per day.

I also provided them with lunch, to minimise wasting time looking for food.

Building the house from the foundation was easy.

But when the construction got to the ring beam, it consumed a lot of cement and iron bars.
Had I not been at the site, I would not have believed the builders, given the rate at which the cement was being used.

The iron bars were also expensive.

Construction started in March 1998 and was completed in December 2000.

I was eager to celebrate Christmas in my home.

Challenges
Even though I got support from my friends, constructing the house was not easy, especially when it came to connection to the electricity and water grids.

I had to part with about sh1.2m to get the services.

In 2012, I renovated the sitting room floor. I wanted a wooden floor, so I had to get an expert from
Nairobi, Kenya, to do the work.
Advice to young people
There is no amount of satisfaction one can get like they do from building their own house. Not even buying a car can bring that satisfaction.
Prices of construction materials appreciate all the time. So, when you get the chance, start constructing the house even if the materials are not enough.
Imagine a bag of cement that cost sh12,000 14 years ago, now goes for sh26,000!
Anyone with an income can build a house. You do not need a lot of money, but rather, perseverance. If you save at least sh5,000 a day, you will be surprised what you can do.
Do not wait for long because the older you grow, the more the responsibilities.
 
Kyalimpa's friends forced him to build