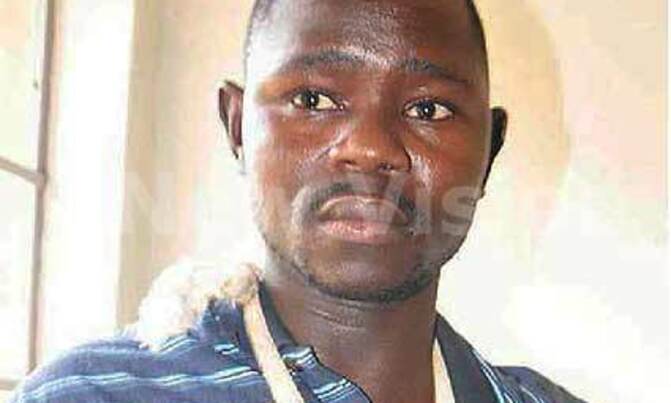 Last Friday morning the nation woke to the news that police had arrested a gang of thugs believed to have murdered the Kajjansi police boss in cold blood.
I pumped him six bullets and killed him on spot
Thugs former inamtes at Luzira prison
By Joseph Mutebi
Last Friday morning the nation woke to the news that police had arrested a gang of thugs believed to have murdered the Kajjansi police boss in cold blood.
The police boss, ASP Joseph Bigirwa had responded to a distress call during a robbery at Gaz refilling station in Kajjansi and Mobile Money service point on the night of February 15 when he seemed to fall in an ambush.
A swift response by police's elite Flying squad saw the arrest of the entire gang from different parts of the country including Mbale and Iganga in a record one week.
Much as it was relieving knowing the notorious murderers had been apprehended, the nation was not prepared for the chilling confession that came from the man who is believed to have pulled the trigger that ended Bigirwa's life.
With a seemingly empty stare, almost oblivious of the implications of his actions, David Oroma aka Erias Opio gave a chilling narration of what transpired that night.
"My mission that night was to kill anyone who tried to fail us," Oroma said, sending chills down the spines of those present.
The mission
true
KMP spokesperson Ibin Ssenkumbi displays ammunition that the thugs have been using
On that day I was determined to die with anyone who tried to fail our mission; my job was to kill anyone who came in our way.
While standing guard on that night a cop came wielding a pistol. He drew the pistol to shoot my colleagues and I also shot him.
I pumped him six bullets
While I was shooting at him, Bigirwa responded and shot me in the chest and stomach, he narrated as he displayed a freshly stitched wound on his stomach.
"I retaliated and shot him six bullets nonstop killing him on spot. I took off after because I was in very bad state."
I believe I would not have been found had it not been for one of us who was arrested that night. He gave us all up.
On Wednesday last week while I lay in Hoima hospital treating my wounds, I heard that we had been busted. As I made a run for it Flying Squad men arrested me and transported me to Kampala.
When I saw all the colleagues with whom I had gone for the mission, including Jalia Nampewo of Mpigi, a woman who does surveillance for us, I panicked.
Woman denies thugs
Nampeewo however claims she was not a thug. She says her troubles started when some men she knew from South Sudan where she was working recruited her to work for them.
She however confessed that she did surveillance for them before they carried out their missions.
"My work has been to do surveillance in their target areas; the rest has been up to them therefore I have no blood on my hands I was arrested for nothing," Nampewo said.
Flying Squad boss speaks out:
The "Flying Squad" boss, Charles Kataratambi said they have so far arrested 10 suspects who have confessed to have taken part in various crimes around the country.
The gang of thugs that code named themselves "One Minute" is commanded by South Sudanese and is comprised mainly of criminals that have been released from Luzira prison.
He said two of them were arrested in Iganga; one in Mbale and others in Nankulabye. Those arrested are Juma Salim, 19, Fezise Byamungu, 32, Hamuza Birya, 28, Dan Kawuki, 38 and Arthur Tamale.
Doka Raman, 30, from Sudan, Isma Bwire, 29 and Ahamed Suman, 48, were arrested in Iganga and Mbale.
The gang confessed to have committed armed robberies at supermarkets, mobile money service points and forex bureau in different parts of the country.
 
Thug confesses wow he gunned down police boss