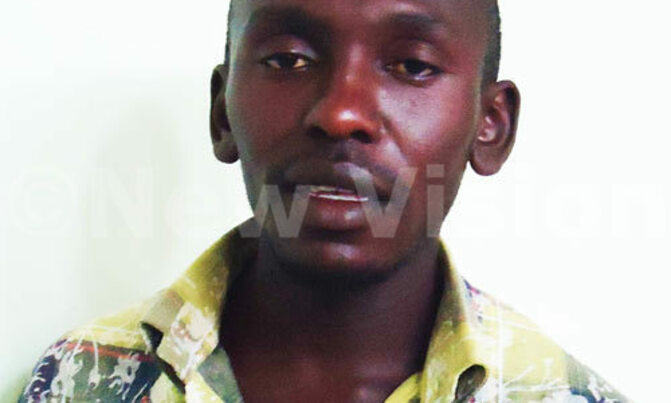 Yasin Kisekka, 29, aka Passage continues to make heads turn because of his music, which is full of both inspirational and society changing messages.
trueVision Group, in association with Twaweza Initiative and Buzz Events, is seeking to recognise artistes whose compositions advance society. Today, Owen Wagabaza brings you Yasin Kisekka aka Passage the artiste that spreads the message of the evils of child abuse
Yasin Kisekka, 29, aka Passage continues to make heads turn because of his music, which is full of both inspirational and society changing messages. He was nominated for his song Let The baby Live in which he preaches against abortion and all other forms of child abuse.
Inspiration
Passage, a graduate from Kyambogo University and teacher at Gadaffi Integrated Academy, says he was inspired to sing about abortion after reading a lot about it in the media and seeing several of his students tread the same path. "Our students would get pregnant and abort so as to continue with their studies," he says. Passage also preaches that abortion should not be legalised. "The greatest destroyer of peace today is abortion because it is the killing of the innocent child or murder by the mother," he says.
Passage explains that with abortion, the mother does not learn to love, but kills even a child to solve her problems. And, by abortion, that father is told that he does not have to take any responsibility at all for the child he has brought into the world. "Often times, the father is likely to put other women into the same trouble. So abortion just leads to more abortion.
Any country that legalises abortion is not teaching its people to love, but to use violence to get what they want," he explains. In the song, Passage not only advocates for life to the unborn, but also calls on parents and guardians to desist from all forms of child abuse and rather give the children a decent upbringing. "Let us give them all the care and basics they need. They are the future leaders," Passage says. Other songs Also on his hit list is Obutonde, a song that advocates for an environment free of degradation. "The song is against any form of  pollution and degradation to the environment. It calls on people to stop the acts that degrade the environment such as deforestation, bad fi shing habits, air and water pollution," Passage explains.
Power of music
On why he chose music to pass on his message, Passage says the infl uence of music on society cannot be underrated. "Music is the only enjoyable way one can listen to a message. It embraces people from all races and religions and unlike other platforms, music can be entirely free," Passage says.several of his students would drop out due to pregnancies and unwanted abortions, the trend has since changed for the better. "Last year, we never heard any rumour of our students aborting, courtesy of the song since it is the school choir that did the chorus," Passage says. On his challenges, he cited fi nancial constraints which limit his songs from getting the necessary air play.
What others say?
Peter Katonene, a radio presenter says the songs Let there be life and Obutonde are songs to counter some of the biggest problems affecting society. "Deforestation is at its peak, songs like Obutonde are timely and if NEMA takes it on as one of its theme songs, people will think twice about environmental degradation." Katonene says.
Freda Mulondo says Let the Baby Live is an inspirational song whose impact on teenage girls and women in general is immense. Who is Passage? Born in 1984 to Hajji Hassan and Nalubwama Muliika in Kawempe, Passage attended Kibuli Demonstration School, Kanjuki SS and Kawempe Royal College before joining Kyambogo University.
INSPIRED BY PASSAGE'S SONGS
Amina Katuhaire, a student
Passage's song Let The baby Live is an inspiration. It talks about the ills of abortion, as well child abuse. These are areas that should be thought about more by musicians. I commend him for coming up with such inspirational music.
Abdul Matovu, Businessman
I love the song Let the Baby Live. There are no penalties for abortion which is not good, yet it is equal to murder. If the act is a sin before God, then there is no way it cannot be criminal before humans. More musicians should come and sing about it.
Derrick Kisitu, a student
Passage's song on abortion, Let the Baby Live is a wakeup call. Many women are having unprotected sex saying when they get pregnant, they will abort. They also seem not bothered about contracting STDs, especially HIV/AIDs.
Catch the Musicians Making a Difference Recognition ceremony live on the four Vision Group TV stations of Urban TV, Bukedde 1, Bukedde 2 and TV West on January 31 from 7:30pm – 8:30pm
Child abuse drove Kisekka into music