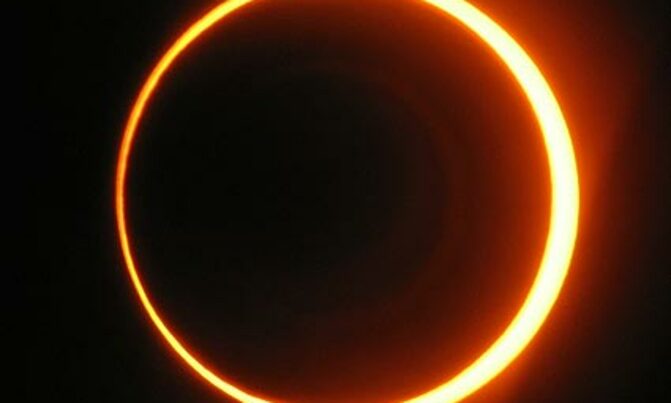 Over 10, 000 tourists are expected in Pakwach, Nebbi district, to watch the eclipse on Sunday.
By John Agaba

Over 10, 000 tourists are expected in Pakwach, Nebbi district, to watch the eclipse on Sunday.

Thereafter they will visit other tourist sites in Uganda.

Among the sites to be visited, Amos Wekesa, the chairman marketing committees, Uganda Tourism Board, said include national parks - Murchison Falls, Mgahinga, Queen Elizabeth, Bwindi, and Lake Mburo.

They will also visit Ngamba Island, fort Emin Pasha and many others.

"This is a big opportunity for us," said Wekesa. "In 1999 when the eclipse was in the UK there were over 400, 000 tourists and they made about 4b pounds. Last year in Queensland Australia, there were about 45, 000 tourists and the country made over $45m. Zambia last year made over $20m."

He was addressing journalists on Thursday at the Media Centre ahead of the eclipse celebrations on Sunday.

He said that at present all accommodation places in Gulu, Masindi, Pakwach, Arua, and Soroti are full. Getting accommodation is hard. And that for the about 12 to 13 days the tourists will be in Uganda, each day they will spend from about 250 to 350 dollars.

The eclipse celebrations will be held at Owiny Primary School in Pakwach.

Tourism minister, Maria Mutagamba, revealed that President Yoweri Museveni is expected to be the chief viewer.

The ceremony will start with prayers at about 8: 00 am. And after there will be an exhibition, where people will admire the different beauties of Uganda before readying themselves for the eclipse in the afternoon from about 3: 00 pm.

Mutagamba said that they have beefed up security.

"We need people to come to Northern Uganda. For a long time the place has been ravaged by war. But now it is stable and apart from the eclipse, there are many other beautiful things to see," said Mutagamba. "It's not for nothing we are called the Pearl of Africa."

She said that they have tried to 'slash around', give the place a facelift, especially the Owiny Primary School which they have renovated.

On top of renovating the school, she said, they have also tried to improve sanitary facilities like putting up some toilets.

She said that they have also worked on roads from Pakwach to Emin Pasha, to the Amoro Pi hot spring and Lake Albert.

"The traffic on the roads has also been worked on. So, no cause for worry," she said. "People will be able to identify with the Gipir and Labong Story."

The Sunday eclipse is expected to last only about two minutes.

However, state minister for primary health care, Sarah Opendi, warned that it was not safe for one to look at a partial or annular eclipse, when the moon is starting to move away from the sun, without proper eye equipment because rays from the sun can be strong and dangerous to the retina to even causing blindness.

"The injury created is dangerous because it is not detected immediately as no pain is sensed. The extent of the damage can be witnessed after about seven hours with one eventually becoming blind," she said.

Children and teenagers and people with optical conditions such as retinal dystrophies or albinism or those who have undergone certain forms of eye surgery, have been identified as most at risk.

Opendi said that color films, black and white films that don't contain silver, photographic negatives with images on them and x-rays and snapshots and smoked glass and sunglasses or even binoculars cannot protect your eyes as the radiation can pass through them.

She advised the public can instead use negatives with no images, pin holes made by passing a pin through a hard paper or card board, black baveras and compact or floppy discs.
Over 10, 000 tourists are expected in Pakwach