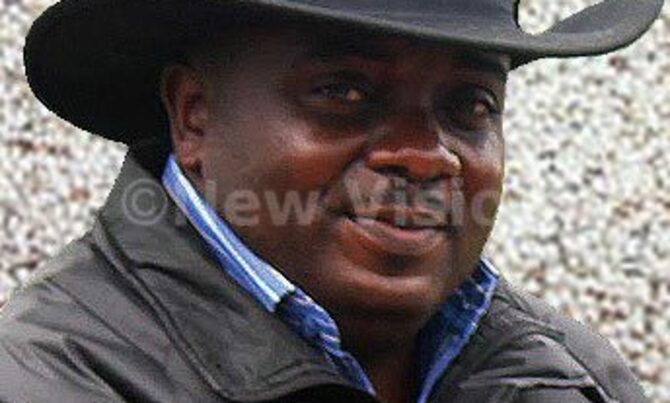 Congolese M23 rebel leader Bertrand Bisiimwa has surrendered to Ugandan security.
 By Goodluck Musinguzi

Congolese M23 rebel leader Bertrand Bisiimwa has surrendered to Ugandan security.

The rebel leader crossed Uganda in a convoy of two vehicles as UN forces and Congolese forces led by South Africans reached within five kilometres towards his political base.

A Uganda security officer confirmed the development and said Bisiimwa was being questioned by the security operatives at Bunagana at Uganda-Congo border.
true
Bisiimwa's vehicles enter Uganda. PHOTO/Goodluck Musinguzi
Rebels on Monday abandoned a key military base but vowed to fight on despite four days of a successful army offensive that has stoked tensions with neighbouring Rwanda.

A string of victories by government forces backed by a new U.N. intervention brigade has boosted belief that Congo's army could finally quell a 20-month insurgency which has displaced tens of thousands of people in the mineral-rich area.

The March 23 Movement (French: Mouvement du 23-Mars), often abbreviated as M23 and also known as the Congolese Revolutionary Army, is a rebel military group based in eastern areas of the Democratic Republic of the Congo (DRC), mainly operating in the province of North Kivu.

The group is currently involved in an armed conflict with the DRC government which has led to the displacement of large numbers of people.

 On 20 November 2012, M23 took control of Goma, a provincial capital with a population of one million people, but was requested to evacuate it by ICGLR as DRC government had finally agreed to negotiate with them.

On 23 March 2009, the National Congress for the Defence of the People (CNDP) signed a peace treaty with the DRC government, where it became a political party, and the M23 soldiers integrated into the Armed Forces of the Democratic Republic of the Congo (FARDC).

M23 takes its name from the date of these peace accords (March 23). The armed wing of the group is led by General Makenga Sultani, who has served as acting president of the group since the 28 February 2013 removal of Bishop Jean-Marie Runiga Lugerero, a former CNDP member.
Details of how Bisiimwa crossed to Uganda in tommorrow's New Vision.
M23 rebel leader surrenders to Ugandan security