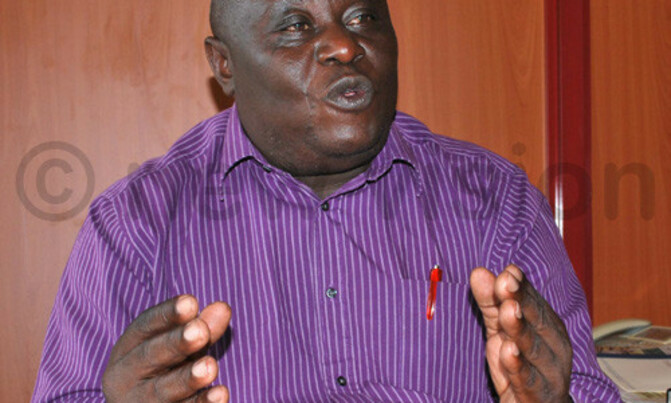 UGANDA People''s Congress National Council delegates have suspended three party leaders including the chairman of Milton Obote Foundation, Peter Walubiri
By Michael Odeng 
UGANDA People's Congress (UPC) National Council delegates have suspended three party leaders including the chairman of Milton Obote Foundation (MOF), Peter Walubiri for working against the interests of the party.
The trio, who represented UPC interest in MOF, was recalled by the National Council for failure to attend the delegate's conference to give position on allegations that they have been managing funds.
Others suspended include Michael Apiliga and Prof. Edward Kakonge. 
Meanwhile, the Council has also summoned Nelson Ofwono, former UPC electoral chairman, Terece Oyepa and Prof. Patrick Rubaihayo, all MOF members to face the disciplinary committee on allegations of fraud.
"We seek accountability on how MOF has been spending funds that was supposed to be used for raising the twin building," Michael Osinde Orach, the UPC spokesperson said at the party headquarters in Kampala.
The decision to recall the members to face the disciplinary committee was passed by the party members led by Lira Municipality MP and UPC presidential aspirant, Jimmy Akena. Osinde said the leaders will be given a fair hearing.
He said that the former leaders were supposed to give a report on the financial position of MOF but they decided to side with the former UPC president Olara Otunu not to attend the National Delegate's Conference.
The National Council appointed Josphat Akwenyu as the chairman of the disciplinary committee. Jack Kabusi from Mbale was also elected as a member.
The committee listens to issues of concerned parties, deals with conflicts of interest within the party and disciplines its party members.  
Osinde said that the intention of the Delegate's Conference was to bring the two leaders together before the top party members to find a common ground for resolution of the long standing leadership dispute.
"The newly appointed cabinet preferred Otunnu for chairman of mediation and reconciliation committee. This would create a bond between two leaders but Otunu refused to appear for the delegates' conference," Osinde started.
Top UPC leaders suspended