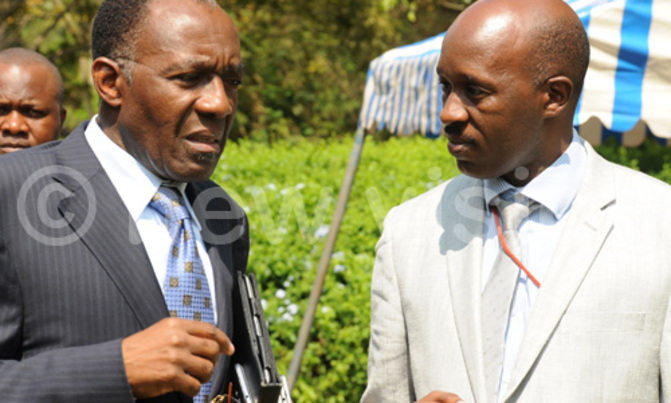 The resumed peace talks have come up with an agenda to discuss the possibility of amnesty and transformation of M23.
By Raymond Baguma
KAMPALA - The resumed peace talks between the DR Congo government and rebels of M23 have come up with an agenda to discuss the possibility of amnesty and transformation of M23, as well as setting up an independent commission of inquiry.
The talks will also discuss integration, demobilisation, and reconciliation, governance and social economic reforms, possible release of prisoners, return and resettlement of refugees and Internally Displaced Persons (IDPs), as well as the return of expropriated properties.
Dr. Kiyonga Tuesday afternoon opened the plenary session for the peace talks between M23 and the DRC government at Speke Resort Munyonyo. The resumption of the talks comes after the emergency meeting of regional Heads of State and leaders following renewed fighting in eastern DR Congo.
Kiyonga told the two sides to aim to conclude discussions in line with the Heads of States' assigned deadline of two weeks.
Kiyonga said, "We have been in the dialogue since 9th December last year. We have been here for quite some time and as a consequence there is growing concern that it is time the dialogue concluded business."
Kiyonga said that since the closure of the Heads of State emergency summit, consultations have been ongoing behind closed doors involving him as facilitator and the two sides.
"My reading as the facilitator is that the government and M23 are still interested and committed to the talks," he added.
He said that despite the slow start, significant progress has been made with the two delegations having reviewed the status of implementation of the peace agreement that was signed on 23rd March 2009 between the Kinshasa government and the then CNDP rebel group.
He said the review of progress of the 2009 agreement led to a proposed draft agreement that has since been consolidated into a draft document containing the views of the two sides.
Congo talks to discuss amnesty for M23