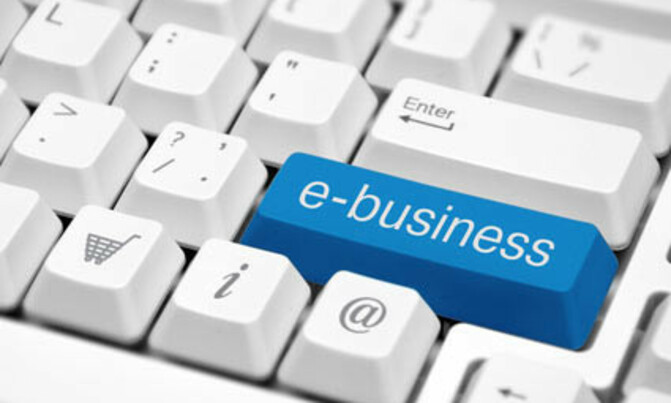 Going forward, business owners in the country albeit not all, ought to review their business s and plug in to e-commerce.

There are great indications that the economy of Uganda is never going to hit rock bottom judging by the great potential the country has in the different sectors of her economy; a country of over 37 million inhabitants, out of the 1.15 billion total African population as of Q1 2015 with an economic growth fueled by value chain developments in certain areas of her economy coupled with the increasing political will on the part of the government of the day as opposed to what obtained in the ugly economic past of the nation's history. 

The economy of Uganda which was touted to be among the poorest in Africa as a result of its poor management, is gradually recovering and attracting foreign investors in considerable numbers. Major sectors such as the commercial sector have significant roles to play in building a formidable Uganda Economy - traditional commerce and e-commerce.

Pre-internet shopping and selling in Uganda
Before the emergence of online marketplaces such as Uganda's buy-sell platform Kaymu, the average shopper in Uganda had a variety of local marketplaces and malls to buy a massive range of goods of numerous categories – both perishable and non-perishable.  Until recently, when the middle class started witnessing rapid growth, only a few rich Ugandans and tourists were sighted at the big stores, shopping in highbrow cities of the country which includes Kampala, the capital city where a substantial number of luxury and local goods are offered for sale such as electronics, grocery and fashion products to mention but a few. Tourists were particularly interested in the local crafts such as Buganda designed mats, raffia baskets, local jewelry – bracelets, bangles, necklaces and the likes which were seen on massive display at road side stalls, crafts market and duty-free airport in-stores.

As for the markets in the rural and a few sub-urban areas where perishable goods were and are still mostly sold alongside basic everyday needs such as personal care, health and beauty products, markets opened for business on designated days to allow shoppers prepare against the days with their list of items to shop for.

However, trading was largely time consuming and energy zapping as the only avenue available through which goods were either bought or sold.

All in all, traditional shopping was the custom then since there was no alternative to that.

Internet penetration
In most parts of the African continent including Uganda, mobile internet is fast gaining wide acceptance as opposed to the connection via computer networks. In all, the penetration of internet in the country has maintained a slow but steady upward trend with a fair estimate of more than 8,500,000 users which is about 23% of the country's population as of mid-2014.

The ease of use and of course mobility makes mobile connection a preferred one and the most embraced especially  for most Ugandans that love to keep up with friends via social networking sites such as Facebook and Twitter.

The rapid increase in the number of mobile internet users in Uganda brought on by the huge investment in fiber optics and broadband services are clear indications that the internet penetration in the country is poised for bigger successes in the years to come.

Already, broadband internet services on 3G and 4G platforms are in full operation and a lot more persons are becoming internet savvy especially the growing middle class in urban cities like Kampala. ICT knowledge based on hands-practice would have been the best for the citizenry especially school children if adequate power supply was in place amid other challenges such as the high cost of internet services, lack of political will on government's part to build a solid technology infrastructure and essentially to provide computer systems for school students to use for practical during their computer lessons. The rate of penetration per home in Africa is very low standing at a ridiculous 11 per cent.

Emergence of E-commerce
E-commerce is buying and selling of goods and services electronically via the internet on mobile phones or computers. It is online trading – simply put. In the yesteryears, the poor penetration of internet in Uganda amongst other reasons was a major reason the country lagged behind in ecommerce where compared with other African countries.

One would have expected that by Q1 2015, judging by the huge internet penetration in the country – mostly mobile, that the uptake of ecommerce would have skyrocketed; however the reverse is the case as Uganda still performs only fairly in this subsector of its economy.

Uganda Communications Commission reports that mobile internet subscriptions of the country as of June 2012 stood at 1.5 million and rose to over 4.1 million in 2014, a fair increase which experts predict would do even better in years to come. Also, in the same year in 2012, the fixed internet subscriptions recorded over 92, 000 subscribers a figure that rose steadily to 106,900 in 2014.

If these numbers are smartly leveraged, then the burgeoning but largely untapped ecommerce market in Africa will witness an upsurge in growth. To catalyse the process, many factors such as payment and delivery systems, cost of internet services, online security and government policies will have to be reviewed. In the same vein, the populace will as a matter of necessity be educated on the advantages of online shopping on the one hand for buyers and on the other hand for sellers, the profitable future it holds for SMEs besides building their trust and loyalty and assuring them that the online space is safe to transact business.

Additionally, with major players already in the sector such as OLX, Dondolo, Remdak, Kaymu, Home Duuka, TakeAwayUG and Jumia to mention but a few, and a significant number of investment money being pumped in, the huge potential for massive and unprecedented e-business success in Uganda is imminent.

E-business vs traditional business: Impact on Uganda's economy
Despite the risk of reduced foreign assistance, the economy of Uganda has been fair vis-à-vis the growth of its thriving sectors. In a statement released by IMF, the economy of the country has huge prospects and should increase by the fiscal year of 2015-2016 to 5.8% GDP compared to the 4.5% recorded in the previous fiscal year 2013-2014. Among the sectors that influence Uganda's economy is the commerce sector – both offline and online.

E-businesses are transacted online while offline businesses are transacted traditionally without the use of computer or mobile devices.  Offline businesses are characterized the set up of a physical store, attending to shoppers face to face; immediacy in payments via POS transactions or cash exchange for goods bought; long queues at the mall, store furnishing and other factors that must put in place to ensure hitch-free transaction. However, for online businesses, there is no need for a physical contact until when an order is shipped and delivered. It is at the point of delivery that the buyer receives the seller and transaction is sealed. 

The time and energy consuming characteristics of traditional marketing are avoidable with the perks that are attached to e-business which includes access to a wider market within and outside the country, convenient 24/7 shopping or listing of products for sale, easier search for goods and services using filter search box provides on shopping sites, elimination of long queues and even more, albeit many have argued that being able to feel the what is about to be purchased works best than just selecting any online and guessing that the quality is fine on a 50-50 chance.  Nonetheless, online trading is adjudged the easiest and most convenient. For online sellers, marketing is targeted; costs are lowered since listing a product does not require that the setting up of a physical store, more so location issues also would be eliminated and expenses incurred minimal. 

Both aspects of businesses have contributed to the Uganda economic growth in one way or the other and while the ecommerce in the country is still at its low ebb, economy experts predict that it will account for a substantial share of the Uganda economy in a couple of years since it is an avenue through which the economy can be diversified so that dependency on commodities which is at present the major revenue generation for the country will be reduced to a large extent and the economy will continue to flourish.

It is important to note that with the incursion of e-business, more SME startups are going to spring up since setting up stores on online marketplace platforms such as Eye Trade which are not capital intensive; needless to state how a myriad of job opportunities will also open up as a result of this development.

The future of e-commerce in Uganda
Going forward, business owners in the country albeit not all, ought to review their business models and plug in to e-commerce. Also, prospective e-business owners equally are encouraged to come aboard to enjoy the many benefits of online trading while they in-turn contribute positively and immensely to the economy.  When all the challenges of online trading are eliminated, such prevailing challenges which include poor internet connection, high computer illiteracy rate and unfavorable government policies, then Ugandan digital buy-sell industry can be safely said to be ready to take up the ecommerce gauntlet to fight for an economy that will be the envy of other African nations. Moreover, as the sector steadily grows, and more investment money comes in, there is great optimism that there will be a gradual but consistent shift from offline trading to online trading – albeit not completely as one is to complement the other to create a balance.

 
The future of e-business and its contribution to Uganda''s economy