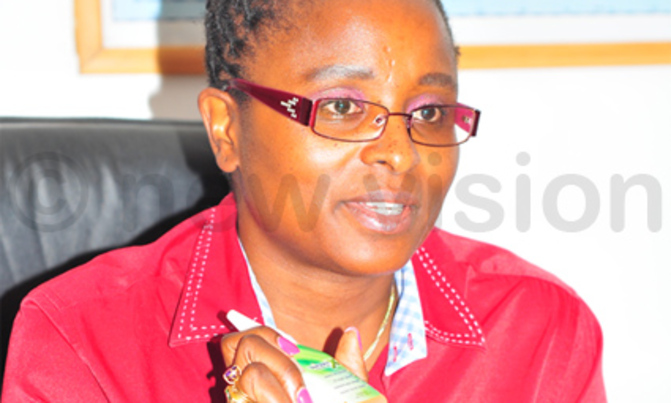 BABRA Adoso Vanhelleputte is the Managing Director of Asyanut Safaris, tours and travel in Uganda and East Africa; Incentives, a destination management company and MICE Uganda
By Solomon Oleny and Sebidde Kiryowa
BABRA Adoso Vanhelleputte is the Managing Director of Asyanut Safaris, tours and travel in Uganda and East Africa; Incentives, a destination management company and MICE Uganda, a conferences coordination company. She also owns and runs two thriving safari lodges; Ruhija Gorilla Safari Lodge in Bwindi Impenetrable National Park and Ntoroko Game Lodge in Toro-Semliki Game Reserve.
She is still by far, one of only a handful of women and indigenous Ugandans in general, to own safari lodges in the protected areas. She is also the board chairperson of the Association of Uganda Tour Operators and former Vice President of the Uganda Tourism Association. But this is not the life Adoso had envisioned as a child.
Her father, a former permanent secretary, wanted to her to go to university and study medicine. She chose to beat her own path and discovered that not all that glitters is gold. Yet she made it anyway. From a rented single room office at Crown House in Kampala, she has managed to build her multi-million empire in the tourism industry. She told New Vision how.
Who is Babra Adoso Vanhelleputte? 
I am a self-driven Ugandan professional with a passion for working with people and helping them achieve their goals in the process of working to achieve mine. My objective is to live life to its fullest spiritually, family wise, physically and economically.
I believe I can achieve career satisfaction and fulfillment through my connections and circle of friends. I am married to Wim Vanhelleputte a telecommunications engineer with who we have two teenage sons.
Earlier life
I was born on June 10, 1973, to Deborah Asalo and Engineer George William Owaraga. My father had other wives but there were six of us from my mother. My dad was the Permanent Secretary in the Ministry of Works for a long time.  He started off in the 70s and retired in 1987.
His most important accomplishment was foreseeing the construction of Entebbe International Airport. He over saw the construction of highways in the treacherous mountainous areas of Kigezi and Kapchorwa like the old Kisoro – Kabale highway. He also built the famous Mbale-Trininyi road.
I was born in Tororo but grew up in Mbale where my mother, who hails from Soroti, worked as an accountant in the Ministry of Works and Transport. I grew up in the Labour Line (where most of the manual labourers in the works ministry stayed) until after my Ordinary ("O") Level, when we moved to Kampala.
Because my parents were both gainfully employed, we never really wanted for much as children.
Life in school
I attended Nabuyonga and Madera Girls primary schools in Mbale and Tororo Girls School where I sat both "O" and Advanced ("A") levels in 1994.
My dad had wanted me to study medicine at the university after high school. Unfortunately, I missed admission to Makerere University on a government scholarship by just two points.
My dad was disappointed. I had the option of joining the university under private sponsorship but my dad did not want to pay for me. He instead advised me to repeat senior six so I could join university but I declined.
He then advised me to enroll for a diploma in stores management at the then Kyambogo Polytechnic Institute with a view to upgrading to a degree in time. I was against this but I joined just to please him anyway.
But six months later, I heard an announcement on radio about a diploma in international relations and diplomacy that was offered by the then Institute of Business and Media Studies on William Street.   
Adoso (2nd right) exploring Bwindi Gorilla National Park with some of her clients earlier this year.
I opted for this course because I hoped to do some international work in the future. In 1992, when I had just joined Senior Five, I had an opportunity to travel to Denmark as a volunteer. This was through The Red Cross, in which I was a member.  It gave me international exposure because I interacted with people of different cultures. Most importantly though, it taught me the need to optimize resources and gave me the motivation to be a community worker and volunteer.
Life after school
As a result, after my two year diploma course, I volunteered with the Uganda Red Cross Society (URCS). Soon enough, I got a job as a procurement officer with the International Federation of Red Cross and Red Crescent Societies (IFRC) in Wandegeya, Kampala. I did this for two years.
But all this time I was haunted by what my dad told me about never finding happiness if I did not get a university degree. Peter Oryema, my boss at Red Cross had also echoed the same sentiments. I decided to seek out the advice of a professor I had met before who had not started out with a degree. He advised me to instead take on a profession qualification which was the equivalent of a university degree.
Accordingly, I enrolled for an evening programme with the Institute of Chartered Secretaries and Administrators (ICSA) at the Multitech School of Accountancy in Kampala. ICSA is the chartered membership and qualifying body for people working in governance, risk and compliance, including company secretaries.
ICSA has three membership grades; I only studied up to pre-professional level. During this whole time, I stayed with my mother who had since moved to the Ministry of Cooperatives and now stayed in Luzira. 
Getting married, moving to Gabon
During my time in the Red Cross, I met a cheerful and ambitious young Belgian called Vanhelleputte. He came to Uganda as part of the Red Cross youth volunteers from for three months.  We become friends and stayed in touch.
Over the next few years, he facilitated me to go to Belgium and visit him. After school, he got a job as a telecom engineer in Zimbabwe and moved there in 1998. I went there to visit him as well.
After my pre-professional level with ICSA in 1999, he visited Uganda again and stayed in Masaka. At that time, my mother had built a house in Mutungo so he stayed there when he came to Kampala. It was then, after seven years of knowing him at a strictly platonic level that we started getting romantically involved. Most of our dating was on email. 
In June 2000, we got married in Kampala. Thereafter, I continued working for the IFRC for the next six months and resigned my job to join my husband. He had since left Zimbabwe and moved to Gabon. It was a challenge staying in Gabon.
Unlike my husband who spoke French, their national language, I could not. Consequently, I could neither make new friends nor get myself a job. All I was good for was being a house wife and helping my husband set up their new office using the experience I had at hand.
Leaving for Europe 
The weather was also too humid for me. I was undergoing hormonal changes because I was over four months pregnant with our first child. So, after eight months in Gabon, I decided to return to Uganda to complete my pre-professional course by sitting for a retake I had.
I was here for four months. In February 2001, I left for Belgium where I stayed for another eight months. After giving birth to my baby, I joined Bournemouth University in the UK, where I pursued another stage of ICSA.
Fortunately for me, the baby was not much interference to my studying because the university had a crèche where he would be kept while I was in class.
I passed the course with flying colours and applied for a master's degree in corporate governance from the same university which I completed in 2013. With this qualification, I qualified to be a corporation secretary of an organization. I was to later get a Master of Business Administration (MBA) degree from the University of Wales in Liaison with Robert Kennedy College Switzerland.
Returning home and back to Europe again 
Thereafter, I returned to my husband's apartment in Belgium. I had been to Uganda for close to three years now and wanted to return and work here.
Thrilled by this accomplishment, I would bounce back to Uganda with a renewed determination to get a job and yes, I sat for a couple of interviews and got shortlisted among successful applicants in organizations such as Cotton Development.
However, they said I was rather too young for the job. I then lost another job interview with the URCS.  Frustrated, I packed up and returned to Belgium.
The front view of some of the facilities at Ruhija Gorilla Safari Lodge in Bwindi Impenetrable National Park.
But life in Belgium without my husband (who was away on duty in Gabon) was dull and costly. I contacted and updated my former British academic supervisor on my frustration with jobs. He reminded me that I was not trained to look for but rather to create jobs.
Asyanut Safaris and Incentives is born 
With my supervisor's words ringing in my head, I returned to Uganda. I had faced a lot of frustration with air ticket booking during my back and forth travels to Europe. Those days we bought our tickets off Expedia.com. Those guys had no local representative and it was a pain procuring your ticket.
Besides, I liked to travel and meet people. So, I decided to join the tour and travel industry. A few months later, I talked to my brother, Silver Owaraga, who is a lawyer and he helped me incorporate a company that would handle flight bookings and safari services for clients. I did it with my husband's financial support. I called it Asyanut Safaris because the name was catchy.
Interestingly, the same day I registered the company, I received a call from Uganda Telecom Limited (UTL), a telecommunication company. They liked me but found it to place me somewhere definite.  So, they paid me sh1.5m a month to work two days a week as a human resources (HR) consultant.
I liked the work because it was exciting and intellectually stimulating but also hectic. We sometimes had meetings till late. What was supposed to be two days a week, required daily effort to pull off.
They had just privatized and had much bigger staff than they actually needed with old employees from Uganda Posts and Telecommunication (UPTC). There was no efficiency. I worked with them on developing a new HR manual and streamlining the work force.  
Tough start for Asyanut
The start was anything but easy. We started in October 2003 with two staff (whom I paid with my salary from UTL) in rented single room office at present day Crown House on Jinja Road. While my staff handled much of the basic roles, I had to take on almost all the expert and managerial activities of the organization because I could not afford to hire a professional director.
I will not lie; juggling responsibilities of a mother, employer and employee at UTL was no piece of cake. I would wake up very early in the morning to drop my son to school after which I would proceed to work at UTL till 5:00pm. I would then sign out to go pick my son from school and mother him, helping with his homework before retiring to household chores. I went to bed as late as 1:00pm sometimes.
This meant that the only time I had to my business (Asyanut) was lunch time. As my colleagues at UTL would be headed for lunch, I would quickly zip in to my business to ensure everything was in place and get back to work by 2:00pm.
Growing Asyanut
To start with, we acquired two second hand cars; a Toyota Corona and a Toyota Caldina from my savings from UTL. While the former would facilitate in executing office work, the other would take clients on safari tours. At the time, our target clients were tourists who were in pursuit for adventure but had not booked with any safari companies hitherto coming.
We would spend weeks without business at times. This is how I came to use my own salary to facilitate the running of the company and pay staff salaries. Luckily, my husband was very supportive and never hesitated to come in when the worst came to the worst.
I was also fortunate that my team comprised extremely patient and dedicated people who understood my situation and gave the business their whole thereby aiding in the eventual realization of its stability and started sustaining its existence with minimal external help.
Around 2005, I resigned from UTL in an effort to give my company my whole. That same year, in an effort to familiarize ourselves with how the business operated, Asyanut joined Association of Uganda Tour Operators (AUTO), an umbrella organization for tour operators in 2005.
Through AUTO, we learnt a lot from then established companies who never hesitated in guiding me on how to run Asyanut. This opened a new window of opportunities for us.
At the premises we rented, the facilities were not commensurate to the hefty $2,000 (sh5.8m today) rent we paid. So, accordingly, we transferred to another building around 2006. The new apartment was not only more spacious but also affordable in comparison with the growth of the business. We paid $800 (about sh2,336,000 today) as a month. This saved as money and made our operations more efficient.
In scenarios where we had more clients than the number of cars available, we hired more cars. Impressed with our work, clients would recommend us to their friends. This translated into business growth and expansion. The number of permanent staff gradually increased as responsibilities grew and more money came in.
The cottages at Ntoroko Game Lodge have some stunning views.
As the demand increased, we used retained earnings to purchase two Toyota Land Cruisers which were being auctioned by a local nonprofit organization. We subsequently customized them to suit our tours and travels business.
However, these vehicles were fuel guzzlers. Luckily, a friend interested us into using Extreme, a substance that minimizes the fuel consumption of cars. With the problem solved, the business kept growing at a progressive pace. Asyanut acquired more auctioned cars which enabled us handle more clients at once.
I think this growth was facilitated by the fact that we were ploughing back over 70% of the net profits realized. Yes, I had other burning needs but I also knew growth required great sacrifice. Eventually, the business grew too big for our offices and needed more room. Accordingly, we would move over to our present day office in Lubowa.
Sourcing for clients abroad
In 2006, James Bahinguzi, the Chief Executive Officer, Uganda Tourism Board advised me to start joining them in at international tourism expos to tap into the international tourism market. In December that year, I participated in the World Tourism Markets Expo in London.
Unlike my colleagues, I did not achieve any sales but I got a deeper understanding of the magnitude of the tourism industry. It also exposed me on how to market my business at these expos. It was an eye opener. Accordingly, I would use the lessons under my belt to better my performance at subsequent expos. This translated into bigger business.
In a positive twist of events, JHAV Management Development Consultants, a new consultancy I had established to deal in management coaching, company secretarial services, human resources consulting and logistical support service, scooped a lucrative five-year consultancy contract with a government agency (uncomfortable disclosing amount  involved and identity of agency).
Ruhija Gorilla Safari Lodge in Bwindi is born
Having mastered the art of managing a safari business, I decided to give safari lodges a try in 2008. I had noticed that Bwindi Impenetrable Park was one of the most visited attractions in Uganda yet there were only two lodges in the place; each with a bed capacity not exceeding 30. There was a vacuum here.
We wanted to establish an eco-friendly facility. Through a concession agreement with Uganda Wildlife Authority (UWA), we secured a place in the middle of the rainforest. It stands at around 2,000 meters above sea level thereby offering impressive awe-inspiring views of the park below, not to mention the Virunga ranges. We would call it Ruhija Gorilla Safari Lodge.
We were lucky that at about the same time, UWA was clearing out all exotic trees from the forest at Bwindi and selling them off cheaply for timber because they were suffocating the growth of indigenous trees.
We rushed to take advantage of the highly discounted rates expecting everything to fall within plan because the timber, like most of the other eco-friendly materials we planned to use, was affordable and in abundance.
However, the hidden costs of processing the timber to a usable state proved too high. We had to transport the timber back and forth to Kabale for resizing, craping and refining. The lodge was located in a wild and remote place and transporting these materials to the sight was a challenge.
Being in the middle of a rainforest, rain kept interfering with the construction. Faced with this challenge, the construction dragged on for close to 18 months as opposed to the initial six months we had projected. At the end we spent $92,000 (about sh276m) over all compared to the $66,000 (sh198m) we had budgeted for. All the money was part of retained earnings from Asyanut.
All this notwithstanding, the end result of our patience was a unique-beautiful hospitable and comfortable lodge in a scenic, tranquil and harmonious setting. Looking through the windows of its eight luxurious cottages and standard rooms, one would see the flames of the Nyamulangira volcanoes especially on a really clear night (the volcanoes erupted about two or three years back).
The icing on the cake was that mountain gorillas would make occasional surprise visits to the lodge as they went about their familiarization trips around the park.
Our very first clients were a team of 15, some of whom had tracked the day before and some of whom where to track the next day. We had no experience in the field. Luckily, the lodge was served by about eight staff from within who were handpicked for their passion and knowledge for tourism.
Everything customers could imagine was on offer and executed with style and unforgettable knowhow. Impressed by the great customer service, Kazinga Channel, the tour company that gave us the clients, continued supplying us with more clients. Satisfied clients also referred other travellers to us.
One of the cottages featured at Ntoroko Game Lodge.
With time, Ruhija broke even and started repaying back Asyanut, a task it looks forward to completing within two years from now.
Ntoroko Game Lodge
Inspired by the success of Ruhijja, we used personal savings and retained earnings from Asyanut to establish Ntoroko Game Lodge in Toro-Semiliki Game Reserve in 2010 under the same arrangement with UWA. The idea was a luxury tented camp nestled in the unspoiled beauty and breathtaking midst of wildlife at the shores of Lake Albert. It was the only safari lodge with a natural sand beach.
The lodge is exceptionally stylish, with an impressive setting of stone canvas exteriors with attractive wooden floors, wide windows allowing cool breezes and overlooking the spectacular Lake Albert in all directions. This construction was completed in mid-2014 and, it is fully operational with perfectly pitched and zippy staff. It set us back by $74,000 (sh222m).
Future plans
Having gained a reputation in the lodging business, we are looking forward to setting up a third lodge in Murchison falls National Park through MICE Uganda, destination management company, in five years' time. Upon completion, the lodge will not only be one of the fancy but also most strategically located within a few meters to a zone that has a huge concentration of wild animals.
However, our immediate target right now is to strengthen our lodges and increase their capacity so as to tap into conference tourism.
Challenges
Most of the banks do not have products that are tailored to tourism businesses like tour and travel companies. As a result, most service providers settle for less by acquiring worn out equipment and automobiles within their means. This at the end of the day hinders the delivery of satisfactory services thereby driving Uganda's tourists into the arms of its competitors.
That aside, there is still very little being done to market Uganda. As a result, the burden of marketing the country is shifted on us, the tour operators. Unfortunately, we cannot do much because we are constrained by limited resources. As a result, tourists prefer our competitors like Rwanda, Kenya and Tanzania each of which spends at least $5m, $40m and $20m annually on marketing their tourism.
More action from the Government would make tourism more viable. We are hopeful with the ongoing establishment of a fully-fledged public relations mechanism through which UTB can efficiently and consistently manage the country's image overseas. We are also worried that nothing much will come out of this initiative because the Uganda Tourism Board is still underfunded with a paltry budget of $2m (sh6b).   
Counsel
People often get carried away by the success stories of many established firms and jump into the business without an in depth understanding of how the entire business operates. Worst of all, they distance themselves from the experienced, who would otherwise have empowered them with priceless knowledge.
However, this would not be an issue if their interest was passion driven for success is synonymous with passion.
I think its financing the establishment or facilitating the growth of a tour firm using a bank loan. See, unlike other sectors, the tourism sector is extremely vulnerable to political uncertainties and other disasters.
Travelers have a stronger preference for destinations where their safety is almost guaranteed. This in other words means clients are bound to cancel businesses at the slightest worry. Besides, it is a seasonal business meaning there will be those rocky moments when business is really low, yet again the loans demand consistent repayments.
Diamond tips
Put God first in all you do. The fear of the Lord is the beginning of wisdom.
Plan your activities well and be clear about your proposals.
Be honest in your dealings with clients and deliver on your promise and know the product you are selling.
Do not spend clients' money that has been sent to you to help rationalize the safari as it is not yours.
The interior of Ruhija Gorilla Lodge, one of Adoso's establishments.
Do not tell clients lies about your product as they can always independently verify the truth. This can adversely affect your sales.
Don't spend beyond your means/income. Make the most of the little you have. You can achieve so much with less.
What others say about her 
Stephen Asiimwe, Chief Executive Officer UTB
She is a creative thinker and one who concedes the challenges set before her, and doesn't hold back. I have known her as a spirited pathfinder who dedicates all her positive energies and soul to developing whatsoever she lays her hands on. She has a natural gift for motivating people and leads by example.
Amos Wekesa, Chief Executive Director Great Lakes safaris
I think she has come this far because she never jumps into anything until she has fully understood how it operates. Even better, she is a woman of her word and one who does not procrastinate. However, what inspires me the most about her is that she is a strong believer in team work and a team leader who subscribes to walking the talk rather than talking the walk.
Abubaker Kasaanya, Staff Asyanut Safaris
She is the type of boss who makes employees look forward to going to work every morning. Regardless of whether it is a sunny or rainy day in her world, she exhibits a great deal of compassion and sensitivity to our feelings (employees) making us feel respected and understood. She understands that no one is perfect and thus offers employees a chance to learn from their mistakes.   
Shell Select stores to undergo renovation