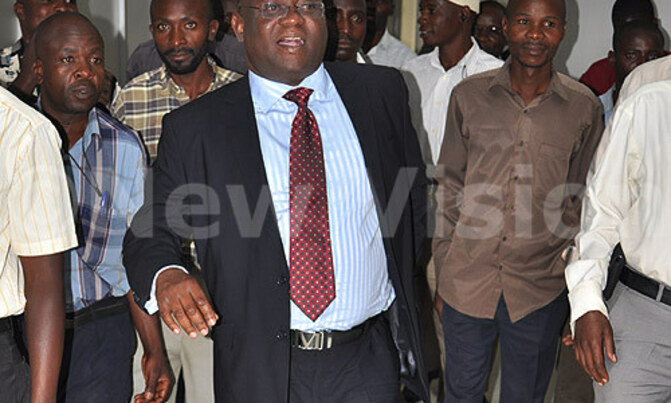 High Court in Kampala dismissed a case in which taxi drivers had petitioned against a directive of a sh120,000 monthly fee by Kampala minister.
By Juliet Waiswa                                       

KAMPALA - High Court in Kampala dismissed a case in which taxi drivers under the Drivers and Conductors Central Association (DACCA) had petitioned against Kampala minister's directive of a sh120,000 monthly fee to be paid by the drivers.

In his ruling, Justice Benjamin Kabiito dismissed the application on grounds that the applicants' allegations of contempt of court were baseless.

The case arose in May this year when over 5,000 petitioners led by Mustafa Mayambala, Charles Ssentongo, Rashid Mugenyi and Yose Kaweesa, queried minister Richard Todwong's directive.

Their argument was that the minister had ignored an earlier court order that had halted the sh120,000 monthly levy.

"I have reviewed the law on contempt and found that there was no contempt of law arising in this matter," declared Justice Kabiito.

"I have also reviewed the application and found that from the date of the court ruling KCCA complied and withdrew its officials and halted collection," he said, before dismissing the case.

The petitioners will now shoulder the costs.

Justice Kabiito stated that the minister's directive dated May 20, 2013, was in accordance with Section 79 of the Kampala Capital City Authority (KCCA) Act, 2010. This section gives the minister powers to direct on matters of policy.

In her pronouncement, KCCA executive director Jennifer Musisi made it clear that the minister's directive was in line with the KCCA Act.

The ruling was delivered in the presence of the petitioners' lawyer John Matovu while KCCA's legal team was represented by Dickson Akena.

In March last year, drivers and conductors led by DACCA and National Union of Taxi Operators (NUTO) petitioned High Court challenging a new payment system introduced by the authority.
Court dismisses taxi drivers'' case against KCCA