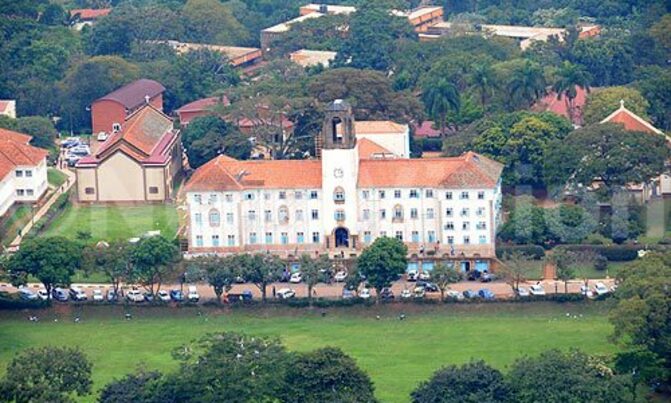 AS years go by, the country's economy is revolving and the ways of living are taking a new turn. Gone are the days when life was that easy.
By Francis Kagolo  
                                      
AS years go by, the country's economy is revolving and the ways of living are taking a new turn. Gone are the days when life was that easy.

It is the same reason that the education system and institutions are 'shedding skins,' to keep afloat. That calls for starting new courses to keep pace with the growing trends and turn of times.

Time are changing from when we used to have courses in law, social sciences, medicine and surgery, pharmacy, and business related courses and engineering among others, as the highly acclaimed courses.

Nowadays, there are some new courses worth trying out at various universities. For instance, Makerere University recently introduced a bachelor's programme in petroleum geo-science and production.

Mind you, some of these courses in public universities have Government scholarship offers, but a handful of students know it. But it is now your turn.

The course, which costs sh1.3m tuition per semester on private sponsorship, equips students with knowledge in petrology, rock mechanics, petroleum geophysics and mineral optics which are required in the imminent lucrative oil and gas industry. It takes at least two principal passes in chemistry, physics or mathematics to qualify for admission to pursue petroleum geo-science and production at Makerere.

For the first academic year, the university registered 45 students who are now in their third year about to complete the four-year programme. The intake has been increasing over the years reaching 80 students in the 2010/2011 academic year.

The principal of the Makerere College of natural sciences Prof J.Y.T Mugisha says that, the degree is aimed at promoting human resource in the oil and gas sector exploration, in Uganda and the region as a whole.

"Human resource planning and training, are among the needs for development and exploration of available resources especially in the new sector of oil and gas" he observed.

In addition, Makerere has also introduced a bachelor's course in Agricultural and Rural Innovation; which prepares students for jobs the agricultural sector and development organisations.

Two principal passes in mathematics, economics, biology, agriculture, chemistry, physics, entrepreneurship, or geography; is all it takes to qualify for admission to do this course. The course costs sh1.4m on tuition per semester.

The bachelor of Cytotechnology is also somewhat new and thus not so competitive yet it is very unlikely that its graduates will lack a job. The programme, which takes sh1.2m tuition, trains students in the microscopic study of cells for evidence of disease, such as cancer.

The 21st century has seen augmented research in better technologies to boost agricultural productivity to avert food insecurity and biotechnology has emerged as the best option.

Thus, Makerere's new Bachelor of Science in Bio-technology comes in handy for any student wishing to exploit the emerging opportunities in this field. Biotechnology is a field of science where living organisms are used to develop or make useful products.

More so, the bachelors in business computing at Makerere University Business School (MUBS) are also not well known to students and thus few students apply for it. Qualifying for admission is open to both arts and science students as long as they have at least two principal passes in any A' level subjects.

Besides, the real estate business is one of the new lucrative enterprises in Uganda yet it's neither well managed nor regulated currently. As the Government seeks better ways to control and regulate the industry, analysts expect better opportunities to emerge for graduates with knowledge and skills in real estate management.

To be part of this emerging industry, one needs to go for Bachelor of Real Estate Business Management at MUBS. To qualify for admission one needs to pass mathematics or economics plus other principal passes in any A' level subjects.

Busitema University also has some special courses that would give one advantage over other students. Such courses include textile engineering, agro-processing engineering, mining engineering, and agricultural mechanization and irrigation among others.

At Uganda Christian University (UCU) there is now a new course as a bachelor of child development and children ministry, for students who have an interest in working with children and long to gain practical knowledge of important issues. The programme prepares students to work for children and youth agencies.


 
Universities introduce new courses