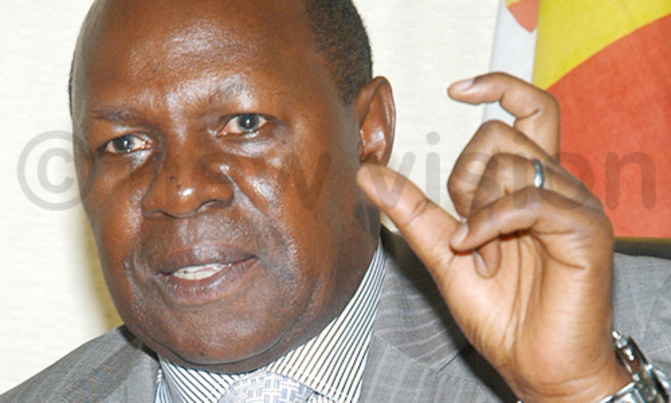 THE ministry of education, sports, science and technology is seeking for sh100b to embark on a new lower secondary education (O'Level) curriculum on sciences
By Henry Sekanjako
THE ministry of education, sports, science and technology is seeking for sh100b to embark on a new lower secondary education (O'Level) curriculum on sciences.
According to the ministry, the new curriculum is intended to change the teaching of science subjects from theoretical to practical skills for 'hands-on' experience among students.
"We are moving from subjects to learning areas, so that when a student finishes O'level they can produce something. We shall start with students in senior one (S1) up to senior four (S.4)," said Kule Baritazale the acting commissioner secondary school education.
Appearing before the parliament's committee on Science and Technology on Tuesday, Baritazale said under the new curriculum, subjects like physics, biology and chemistry will be referred to as sciences whereas arts subjects like economics will be categorized as business.
Baritazale was in company of state minister for education in charge of sports Charles Bakkabulindi, the permanent secretary ministry of education Nassali Lukwago among other officials.
He noted that Uganda's education policy was last renewed 20 years ago adding that the country needed to adopt a transformative education policy for educational development.
"We want to ensure that when a student offers a business subject like economics, they are able to draft a business plan when they come out of school," explained Baritazale.
He further explained that with the new curriculum which starts in 2017, examination of students will be highly based on science praticals than theories.
The commissioner higher education and training Robert Oceng added that; "if a student is offering biology, they will be required to come up with a product to exhibit their skills".
He said that prior to the development of the new curriculum; the ministry engaged all stake holders including industrialists to embrace the strategy as a way of meeting the country's demands.
In her remarks, the permanent secretary in the ministry of education Nassali Lukwago urged Ugandans to invest more in research saying even as the government was emphasizing science development; there is little research by the academies.
"Ugandans don't want to invest in research, we need to develop the culture of investing in research," said Lukwago.
Minister Bakabulindi told the committee that there was need to allocate more resources towards the development of the science and technology sector in the country, so as to achieve the government's goal of transforming Uganda from Arts based education to science education.
"There is need to expand on our budget, what is being recommended by this parliament is not what is allocated to us by the ministry of finance," Bakabulindi told the MPs.
However the committee expressed concern that most of the science innovations were not visible in the country adding that they have continued to remain on paper.
The committee also advised that government establishes an independent ministry on science and technology for exclusive funding and development of the science sector in the country.
The MPs led by Bwekula county MP Anthony Ssemmuli, were yesterday discussing with ministry of education officials on how best the government can strengthen the science and technology sector which was recently transferred from the ministry of finance to the ministry of education and sports.
Sh 100b needed for new education curriculum