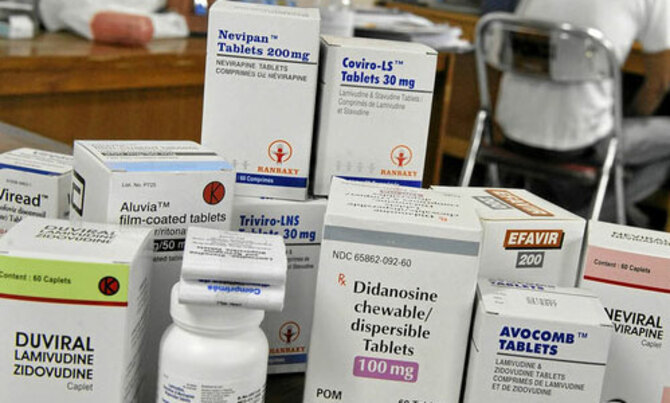 Results of a trial in Bangkok, Thailand have revealed that using Tenofovir, an ARV, daily, can reduce the risk of acquiring HIV by almost 50%.
By Hilary Bainemigisha

Results of a trial in Bangkok, Thailand have revealed that using Tenofovir, an ARV, daily, can reduce the risk of acquiring HIV by almost 50%.

The findings were released this week as the first evidence that daily medication of the drug, which is already part of the combinations used to treat HIV, can reduce the risk of acquiring HIV. The results of the study, which were done since 2005 among 2,413 people who use injectable drugs in Bangkok city-run drug treatment clinics, are published online in the Lancet.

Using a known medicine for an infection you do not have but fear to get is known as pre-exposure prophylaxis (PrEP). Scientists have been studying how people who are at high risk, especially those who have HIV positive partners (discordant couples), can be protected from infection using PrEP.

Some of those studies have already proven effective in reducing sexual transmission of HIV. This study is new revelation that even people who are likely to get HIV from sharing needles, can be protected by PrEP.

Dr. Patrick Ndase, the regional HIV prevention research expert, said this just confirms what scientists now believe is the potential of the drugs Tenofovir and Truvada.

''What remains now is to decide how best to implement PrEP in conjunction with other proven prevention measures against HIV,'' he says.

"Right now, we are struggling with the Ministry of Health to be more proactive for discordant couples and at least issue guidelines on how to use PrEP."

"People are already using these drugs whenever they suspect that their partners are HIV positive. Misguided use will cause avoidable problems," Ndase said.

He said to use PrEP, one must first confirm that they are HIV negative and not rely on tests that were made some time ago. Taking it when one is already HIV positive is dangerous because it gives the virus an underdose, leading to resistance issues.
"PrEP should be taken daily one week before and after unprotected sex with a person who is HIV positive. It helps discordant couples who have been on condoms but are planning to have a baby."

According to the Lancet, the Bangkok study tested a daily oral pill of Tenofovir and concluded that the risk of HIV had been reduced by 49%. There were 17 HIV infections among the volunteers who were taking Tenofovir, compared to 33 infections among those on the placebo. This translates into a statistically significant 49% reduction in risk of HIV acquisition overall. However, participants who took the medication consistently saw a 74% reduction in HIV transmission, underscoring the importance of adherence. There were no significant safety concerns and no one who became infected with HIV during the trial developed drug resistance.

 
Drug before sex halves risk of HIV infection, experts say