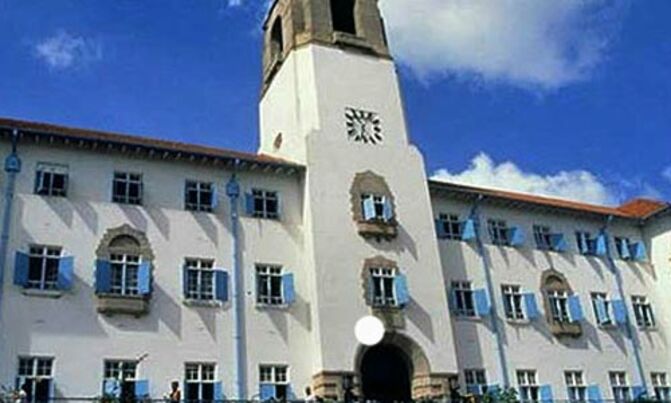 A Makerere University don, sacked for purportedly giving students marks in exchange for cash, has sued the institution.

By Andante Okanya

KAMPALA - A Makerere University don, sacked for purportedly giving students marks in exchange for cash, has sued the institution, demanding sh500m in compensation as general damages.

On Monday this week, Dr Barnabas Kiiza filed a civil suit at the civil division of the High Court in Kampala, through Nyombi and Company Advocates. He claims he was wrongfully dismissed.

Before his dismissal, Kiiza was stationed at the college of agricultural and environmental sciences at the department of agriculture and forestry, ranked as an associate professor.

Court documents show that on April 24, 2013, he was summoned by the university's 490th appointment board meeting to answer allegations of soliciting and accepting bribes from students.

Kiiza states that upon hearing his defence, it was demanded that he writes an apology – which he says he did.

But he says the university management acted in bad faith and fired him without a caution, in total disregard of the rule of law.

"In a turn of events, the defendant dismissed the plaintiff from his services by letter dated December 30, 2013 and January 2, 2014.The plaintiff shall aver and contend that his dismissal and demotion was in total violation of the rules and regulations of the university and the law," Kiiza  laments.

He further reveals that he suffered damages when his name was advertised in the Observer newspaper of September 24, 2012.

According to court documents, the sacked associate professor's work history reads that on November 9, 1992, he started off as a lecturer. On October 28, 2005, he was promoted to senior lecturer, and subsequently to associate professor on March 18, 2011.

Not convinced

Kiiza wants court to compel the university to reinstate him to his job, and a pronouncement that his dismissal was unlawful.

 He is also demanding costs of the suit, and that the university be compelled to pay his terminal benefits.

In his summary of evidence, Kiiza states that he will adduce proof to the effect that he was employed on a permanent and pensionable scheme in different capacities and later dismissed him unlawfully.

However, in the dismissal letter dated December 30, 2013, signed by the acting director Human Resources Makerere University Josephine Apolot, she explained his sacking.

She stated that the university appointments board in its 502nd meeting of December 16, 2013, was not convinced with his defence.

"After considering your defence and finding no merit in it, it agreed to dismiss you from the university service with immediate effect," Apolot stated.

Court has ordered the university to file its defence within 15 days from the date of receipt of the summons.

In the order dated February 10, 2015, the registrar Festo Nsenga has cautioned the university to heed, lest the case is determined in its absence.

When New Vision sought clarification from the deputy chancellor finance and administration Prof. Barnabas Nawangwe, whether he was aware of the suit, he replied in the affirmative.

"I have seen documentation on that. I have been given a copy. But I am not best-placed to give you more information," he said, referring the matter to the university legal department.
 
Sacked Makerere University don demands sh500m