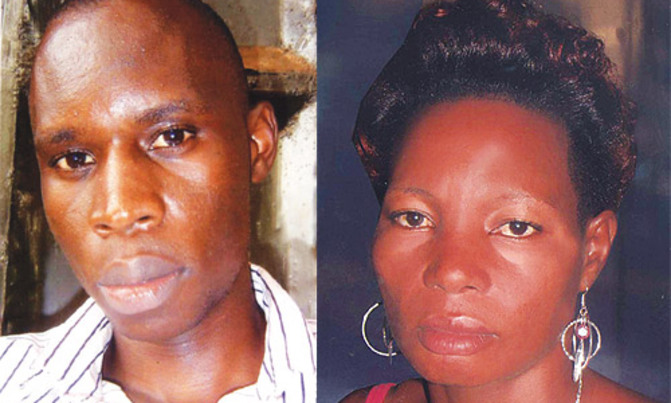 A jilted man hacked his wife Monday morning before taking poison.
By Shamim Nabunya
A man hacked his wife Monday morning accusing her of infidelity, before taking poison.
The tragedy, that shocked residents of Ndejje Central Zone in Makindye Division, followed a bitter split between Martin Kazibwe, 32, and Justine Nanyonjo over issues of infidelity.
Kazibwe is reported to have been sharing a house with Justine, but split with her accusing her of seeing another man. Justine, who earned her living offering laundry services, moved out and rented her own one-roomed house in the same premises as Kazibwe.
On the fateful day Justine had just put out laundry for washing when Kazibwe took her by surprise and hacked her with a panga. As he continued striking blow after another, inflicting ghastly injuries on her, she screamed for help, attracting as neighbour, William Jjuuko.
The neighbour rushed and called the Police who found Kazibwe had locked up himself in his house. When police climbed into the house from the roof they found Kazibwe in critical condition as he had just taken poison.
The couple was rushed to Mulago Hospital but Kazibwe breathed his last. By the time of filing this story Justine was in very critical condition.
The Katwe police chief, Benon Yebale, said the case is registered on file number SD:02/20/05/2013.
Man hacks wife to death, poisons self