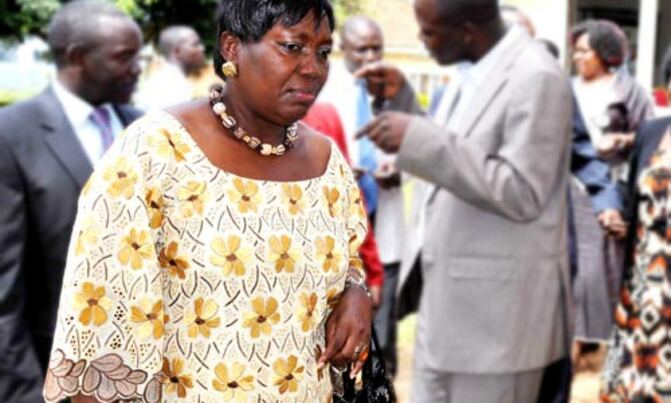 The Government should come up with a special development programme for the Busoga region, says Rebecca Kadaga.
By Henry Ssekanjako

The Government should come up with a special development programme for the Busoga region to bring it up to the level of other areas, Rebecca Kadaga, the Speaker of Parliament has said.
"It has been our long time desire to have a special programme for Busoga. As far back as 2003, we designed the Busoga Zoning programme. It was launched by the President in 2004 but unfortunately it was never funded," Kadaga
said in an interview with New Vision recently.

Kadaga was speaking ahead of the convention of the Basoga community in the diaspora to start this week in California, USA.
She is a regular participant in the annual Basoga Twegaite international convention that brings together the Basoga community in different countries to discuss development in Busoga.

Kadaga said their development programme included provision of seeds, agriculture implements and animals to every household in Busoga. But it did not get support from the Government.
"Last year, we agreed on a Busoga action plan, which we also handed over to the President. We hope this time he will have it funded because we have a lot of needs. We have many refugees but we have never been supported like other refugee host communities. Busoga deserves better because we are the only region that has no special programme," she added.

Kadaga said her goal for attending the Basoga convention is to persuade the Basoga abroad to come back and work for this country.
The Speaker of Parliament explained the new strategy to develop Busoga through tourism, which has already been launched.
"Apart from marketing the region, we expect to create employment, because we are looking forward to having tour guides in all tourist sites that we intend to market, we are also looking at creating markets for our people if there is more activity in the region. We expect that our art, music, drama among other things will be marketed through this project," she said.

Kadaga said the region is in poverty partly because of the complacency in the community. She commended Busoga Twegaite, saying it has played a significant role in the development of the region.
Busoga needs special development programme - Kadaga