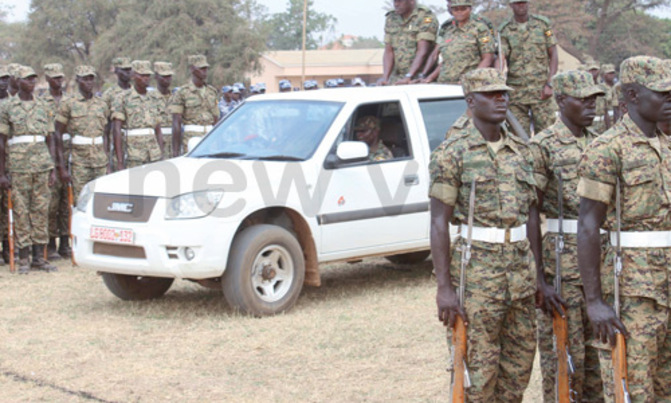 MORE than 300 people are set to receive national honours during celebrations to mark the 29th NRM Liberation Day celebrations to be held in Soroti town
By Godfrey Ojore
MORE than 300 people are set to receive national honours during celebrations to mark the 29th NRM Liberation Day celebrations to be held in Soroti town today. 
The celebrations will be held under the theme 'A steady and sustainable transformation of Uganda: NRM's core mission'. At least 21 of the medalists are from Teso sub-region. 
"The beneficiaries were selected because of their outstanding contribution to the country. They will be decorated by President Yoweri Museveni," Isaac Lulaba, the resident district commissioner (RDC) of Soroti district, said. 
"During the celebrations, Teso will show the world the rich culture in terms of plays, songs and dances. Everything is set. I want to assure the visitors that Teso is peaceful," Lulaba said.
He added that it is the first time the celebrations will be held in the district.
Lulaba said they have invited all opposition leaders in Teso to attend the celebrations, despite the fact that they have always refused to recognise this day.
Parade rehearsals by the Police and army have been going on for two weeks, with the forces undergoing drills, despite the high temperatures.
"It is a dry season. The sunshine is too much and it is dusty. This has Dominic Ongwen UPDF forces during parade rehearsals ahead of the Liberation Day celebrations due today in Soroti town affected our soldiers. Despite that, we expect the best from them," Capt. Jimmy Omara, the UPDF 3rd Division spokesperson, said.
The NRM is celebrating the steps taken to transform the country from a predominantly subsistence economy to an industrial-based one, with a wide market, both internal and external.
NRM has restored peace and stability across the country so people can move in any part of the country, without any worry.
"Although security and peace are not quantifiable, like electricity, we only see their effects on society. Ugandans can proudly say there is no time before, during or after the colonial period that the entire country enjoyed complete peace and security as she is doing now," said security minister, Muruli Mukasa, in a statement.
He also further highlighted how the NRM government has championed good governance in the country, by giving people power to directly elect their leaders.
He also said the country's economy was performing well.
"The economy that has sustained a growth rate of 7.2% per annum for the last 25 or so years is rated among the fastest growing in Sub-Saharan Africa," Mukasa explained.
Over 300 set for NRM Day medals