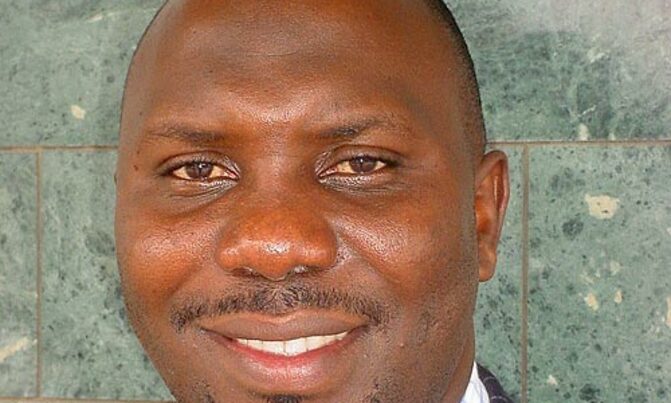 The House committee on foreign affairs has asked the government to suspend ties with South Sudan.
By Vision Reporter

The House committee on foreign affairs has asked the government to suspend ties with South Sudan.

Committee member Latif Ssebaggala (Kawempe North) argues that the government of South Sudan has failed to protect Ugandans transacting business in their country.

The demand to suspend ties with the neighboring country follow a Monday incident where 5 people were killed by unknown attackers at Mesito, located about 15km from Juba town.

 According to the northern region police spokesman, Jimmy Patrick Okema, gunmen attacked two trucks that were heading back to Uganda from South Sudan  at about 8:00pm on Sunday and killed the driver of the one of the trucks identified as Tom Asaba and a turn-man only identified as Moses and one Benya was shot and injured in the leg.

He said the driver of the second truck identified as Adam Sabwo, a Somali of Kenyan origin was also killed in the attack. "In a similar incident, a mechanic whose identity was not got and a senior officer in the South Sudan Ministry of Education only identified as Ajak who were on a bodaboda motor cycle were also shot dead by the attackers. All dead bodies and those injured in the incident were taken to Juba hospital," Okema reported.

Okema revealed that the Inspector General of Police of South Sudan was set to visit the scene of the incident and calm down the people saying that both military and police foot and motorized patrols have been beefed up along the Gulu-Juba road to avert any more attacks.

"I am assuring the public that the security situation along the Gulu-Juba road is under control. Truck drivers should avoid travelling in the night," he advised, adding that the police talked to the angry traders and drivers at Elegu border who threatened to block the border if security along Gulu-Juba road is not guaranteed for them.

Okema added that the traders and truck drivers are demanding adequate security for their protection and timely in case of such incidence. Recently the Inspector General of Police and his counterpart of Southern Sudan met in Gulu and agreed on joint security patrol along Kampala-Gulu-Juba road to combat such incidences.

 
Suspend ties with South Sudan, MPs tell Govt