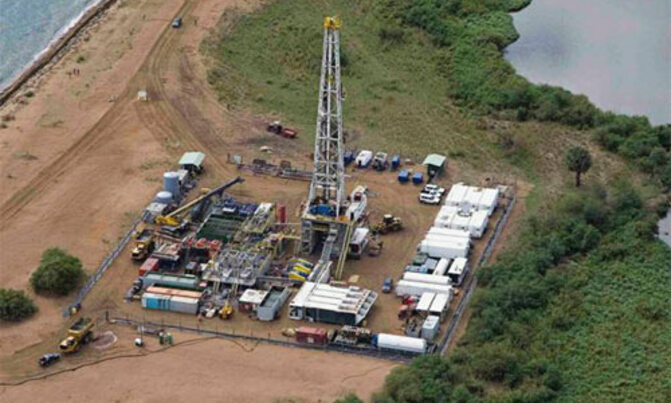 By March, China had lent Uganda over $336m (8% of the total debt) while India had lent over $50m (under 2%).

By David Mugabe

By March, China had lent Uganda over $336m (8% of the total debt) while India had lent over $50m (under 2%).

They are the biggest bilateral lenders to Uganda, according to information from the finance ministry. Uganda also owes Tanzania over $58.2m, of which $23m is accumulated in interests.

The money owed to Tanzania accrued from the 1978/79 Kagera war, which President Idi Amin instigated.

The World Bank, however, remains the leading institutional creditor accounting for 58% followed by the African Development Bank (AfDB— 20%) for the last three financial years.

The total public debt stock has risen from $5.6b in 2012/13 to $7.0b in 2013/14. This is about 30% of the total economic output (GDP).

Currently, over 60% of the public debt is external debt while 40% is domestic debt.

"However, because of the low absorption capacity, significant amounts of committed funds remain undisbursed," says the Report on Public Debt, Grants and Guarantees for the financial year 2013/14.

The bulk of Uganda's external debt is contracted mainly from multilateral creditors, who account for 82.7% of the total external debt portfolio. The remaining 17.3% of the external debt portfolio is divided among bilateral creditors.

According to finance, the Debt Sustainability Analysis (DSA) revealed that Uganda's Public and Publically Guaranteed (PPG) debt, which includes both external and domestic debt, is sustainable and Uganda is under no debt distress when subject to stress tests in both the medium and long term.

"The Public Debt-to-GDP ratio is projected to peak at about 39.8% of GDP in 2018 but remains below the PDP 2013 threshold of 40% throughout the projection period. External debt increased by more than 1.5% to 17.9% of GDP, while domestic debt increased by less than a percentage point to 12.2% of GDP," says the finance ministry.

At last week's budget consultative meeting, Keith Muhakanizi, secretary to the treasury, tasked local authorities with ensuring the timely payment for works and adhering to financial discipline.

During a recent meeting former finance minister Ezra Suruma cautioned against excessive borrowing that could plunge the country further into a debt burden trap and deny future generations a productive life.

Suruma noted that because of the huge reserves of discovered oil, many multilateral and bilaterals states and institutions now find Uganda credit worthy and attractive to lend to, which is the reason for the rising uptake of concessional loans for the many infrastructure projects like roads, dams and rail. "They see us as capable of paying back in the future. So, we have to be careful not to commit future resources and then get into a position where our children will be burdened like we found ourselves in the 1980s and 1990s," said Suruma, now presidential advisor, on the sidelines of a two-day high-level conference on African Perspectives on Sovereign Debt Restructuring.

Total stock of outstanding government domestic debt stood at sh7.2b ($2.8m).

Treasury bills accounted for 38.7% while Treasury bonds accounted for 61.3% of total stock of outstanding government domestic debt as of March 2014.

The Uganda Debt Network (UDN) has recently pointed out that previously attention was more focused on external debt, but the country should be concerned about the increasing trends of domestic debt.

"Because with this there are no additional resources that are added onto the economy rather governments compete with private borrowers which at the end of the day create an adverse effect on the private sector capacity to create jobs and increase production of the economy," said Julius Kapwepwe, UDN's director of programmes.
 
Uganda is debt sustainable, says finance ministry