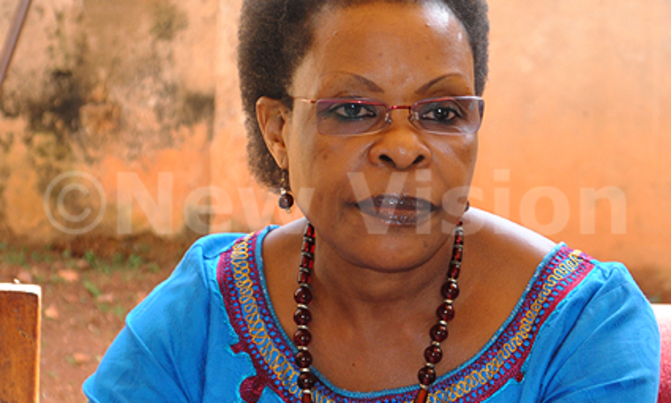 Uganda Federal Alliance (UFA) president, Beti Olive Kamya, has challenged the continental pollster, Afrobarometer, to do soul searching on why the public often pokes holes in its survey findings.
By Alfred Wandera

Uganda Federal Alliance (UFA) president, Beti Olive Kamya, has challenged the continental pollster, Afrobarometer, to do soul searching on why the public often pokes holes in its survey findings.

Kamya was speaking at a stakeholders' consultation meeting organized by Afrobarometer in Kampala to identify and discuss topics of national interest for the pollster's upcoming round 6 survey.

Afrobarometer is an independent research project that measures the social, political and economic atmosphere in Africa. Next year's survey will be its sixth in Uganda.

The meeting was attended by civil society members, political party leaders, academics and media practitioners.

Kamya, who is the second female contestant for office of the President of Uganda, took issue with the alleged continued dissatisfaction by the public of Afrobarometer's survey findings.

"Has Afrobarometer tried to do soul searching to find out why people perceive their findings in negative light that they are paid by a section of those with vested interests to carry out research in their favour?," asked Kamya.

Kamya tasked Dr. Fredrick Golooba-Mutebi, Afrobarometer's National Investigator, to explain why he disagreed with the findings of the very pollster he now serves ahead of the 2011 general elections and yet he was convincing the participants to accept them.

"I want to challenge Dr. Golooba-Mutebi to explain to us why about three years ago he disagreed with Afrobarometer's 2011 presidential election forecast and yet now he wants to change people's perceptions," said Kamya.

In response, Golooba-Mutebi, also a Kampala-and Kigali-based independent researcher and analyst, said he came to believe and trust Afrobarometer's survey findings that forecasted a landslide win of the 2011 presidential contest by President Yoweri Museveni when it came to pass.

Golooba-Mutebi added that he has since learnt that Afrobarometer's undoing has been not communicating strategically – understanding the public's needs before carrying out the survey – but said he is there to change the way of doing things by engaging the public more.

Kamya added that although she conceded defeat to President Museveni in 2011, the electorate voted for him overwhelmingly due to ignorance and complacence.

"If you asked Ugandans in rural areas why they elected President Museveni, they will tell you that President Museveni has made them able to sleep in their houses because he brought security. But they are not aware that security is a responsibility of any President to the citizens of his country. Ugandans still do not have the capacity to analyze presidential candidates and make informed choices," argued Kamya.

She asked Afrobarometer to consider making purposeful random sampling of respondents during their forthcoming round 6 survey in Uganda instead of the usual household sampling where she argued most respondents are illiterate and don't comprehend issues put to them.

Kamya was supported by the Secretary General of Justice Forum (JEEMA), Omar Kalinge-Nyago, who reiterated: "Afrobarometer should make their interviewing process to be purposeful during the sampling of respondents so that we get responses that are reflective of what we really need."

Kalinge-Nyago said the respondents selected for the survey should be those who are more informed on the subject being addressed. Kalinge-Nyago further asked whether Afrobarometer's respondents are briefed by the interviewers on the subject at hand before responding to questions put to them.

Afrobaromater's Technical and Quality Assurance Consultant, Francis Kibirige, said it's not the pollster's mandate to educate the respondents during the survey, adding that their duty is to put questions to the respondents with the assumption that they are knowledgeable about the topic.

Afrobarometer has outlined a number of topics on which they will be interviewing respondents during their round 6 survey in the country. Among them are electoral reforms ahead of 2016, Anti-Homosexuality Bill, Cultural leaders in electoral democracy, patriotism, public order law, federalism Vs unitarism, presidential tenure, interparty politics and minimum wage law.

 
Politicians query Afrobarometer surveys