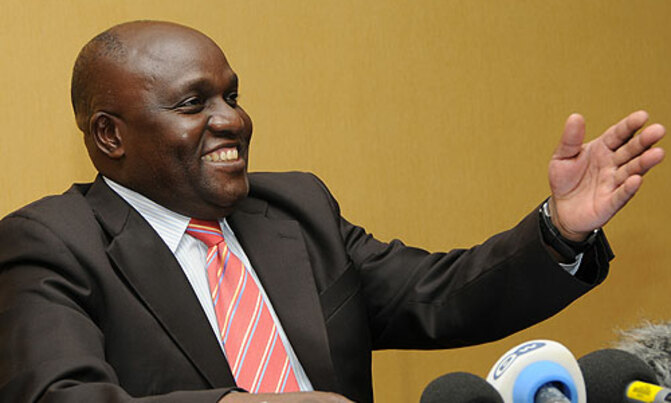 Kampala talks between the Government of the DR Congo and the M23 rebel movement are set to resume next week.
By Taddeo Bwambale
KAMPALA - Kampala talks between the Government of the Democratic Republic of Congo (DRC) and the M23 rebel movement will resume next week.

Delegations for both parties took a break from the talks over the weekend to consult their leaders, the facilitator of the talks, Dr Chrispus Kiyonga told journalists on Monday.

 "The members of the delegations have left Kampala to return to their principals for further consultations. I have emphasized to both delegations that it is critical that they move with greater speed and conclude the dialogue," Kiyonga said.

"Accordingly, I expect the delegates to return to Kampala before the end of this week so that we resume and conclude the talks as soon as possible," he stated.

Kiyonga gave an assurance that the talks would succeed since both parties were committed to the negotiations, despite the recent split among the M23 rebels leadership.

The fighting among the leaders of M23 had sparked fears that the clashes would affect the negotiations, since each faction has claimed leadership.

 "Notwithstanding the developments within the M23 ranks, both the Government of the DRC and the M23 remain committed to the dialogue," Kiyonga stated.

He said the negotiation team recognized the faction led by Jean Marie Bertrand, who was elected at a convention organized by the M23 movement.

Bertrand took over leadership of the M23 movement from Bishop Jean Marie Runiga, who fled to Rwanda after fierce fighting with another faction led Gen Sultan Makenga.

The New Times newspaper reported that Runiga, along with more than 700 of his fighters, had surrendered to the Government of Rwanda.

Kiyonga attributed the delay in signing the Kampala peace deal to a request by the DRC Government for more time to harmonise the Peace, Security and Cooperation Framework signed in Addis Ababa last month, with the mediation efforts in kampala.

Kiyonga said Rwanda had notified Uganda about the presence of Runiga in its country, who sought refuge after the clashes.

Uganda, being facilitator of the talks, is encouraging both factions of M23 to reconcile to pave way for a solution to end insurgency in DRC.
Uganda optimistic of Congo, M23 rebel talks