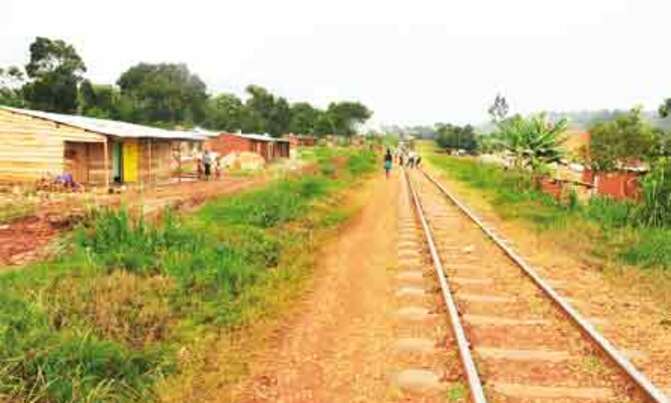 It is nearly two years since the eviction of the Nakawa- Naguru estate tenants. July 4 will always remain a dark day in the lives of many people who saw their homes reduced to rubble.
By Gloria Nakajubi and Innocent Anguyo 
It is nearly two years since the eviction of the Nakawa- Naguru estate tenants. July 4 will always remain a dark day in the lives of many people who saw their homes reduced to rubble. 
The eviction came after several notices from Kampala Capital City Authority (KCCA) telling them to willingly vacate the estates to pave way for redevelopment into a satellite city.
The estate, which was constructed by the British administration in the 1950s, had been condemned in 1994 by the health ministry as unfit for human habitation.
Many of the evictees, believing erroneously that the Government is lax in enforcing policies, never planned for uncertainties.
They never saved or constructed houses for their families. Some were left with no choice but to return to their ancestral homes.
Over 1,750 families were evicted in the wee hours of that day. Almost all of them said they had nowhere to go as they had lived there all their lives.
Still they had no choice but to leave. Following the demolition of the antiquated homes, whole families moved to find resettlement in their ancestral homes across the country.
But a few of them could not leave the urban life for the village. They made makeshift homes in the rundown neighbourhoods around Kampala.
It is no surprise that the population in city slums around Luzira, Mbuya, Banda, Acholi Quarters and Kinawataka has swollen over the last two years, with an increased number of shacks and wetland encroachment.
We traced some of them to a piece of land behind the defunct Nakawa Estate in Kataza, Zone 7, Nakawa Division. Here, they have made a motley settlement as they await the construction of the promised satellite city apartments, which they had believed would be done quickly.
A walk along the railway line near PortBell Road will usher you into the heart of what seems to be the most congested and rapidly-growing slum in Uganda. Many mushrooming timber, mud, rusted iron-sheet-andwattle shacks fl ank the railway line for about 2km.
For some years, some of the residents of the Nakawa Estates used to cultivate perennial crops on 15 of the 30 meters of land on either side of the railway line.
When they got evicted from the estate, they were quick to erect makeshift structures to accommodate their families on the land they had been cultivating.
According to Kataza, Zone 7 chairperson Geoffrey Kibinge, the evictees also built a number of shacks for rental income, seeing as the need for accommodation rose  overnight.
Kibinge says his zone now serves as home to over 200 families of evictees, with most of them having at least four members. This means this small piece of land now shoulders around 800 people. 
Life at Kataza
A year ago, rent here would be as low as sh20,000 per month, but Philip Odiit, one of the evictees, says rent in Kataza is skyrocketing.
A room is now between sh50,000 and sh80,000 per month. A family of eight people can squeeze into one poorly-ventilated room.
"At first, the Uganda Railways Corporation had allowed people to build temporary structures out of sympathy, but now the moment you start constructing, people claiming to be from the corporation show up and ask you to pay," Odiit says.
Heaps of garbage, polythene bags, food remains and faecal matter combine to give off a strong nauseating stench that attracts hovering flies.
With no designated garbage disposal site and one public toilet for the 800 people, this could go down as the most unhygienic place in Uganda.
Kibirige attributes the garbage problem to failure by KCCA garbage trucks to collect it regularly. He claims the trucks have only visited his zone three times in two years.
The shallowness of the public pit latrine makes faecal stench worse, while the bathrooms can only play a decent role at night since they are not walled. 
Alcohol therapy
People here spend most of their time drinking alcohol and since the biggest population is from the north and east, ajono (millet brew) is a favourite.
"There is a way alcohol helps you forget your worries and sometimes when you are drunk, you will not worry about eating, after all, the food is also hard to get," Odiit explains.
One Ernesto, 26, is a living testimony of alcoholism in this area. An hour does not go by without a bottle of waragi kissing his lips.
"This bottle is like my stress reliever because it makes me forget my worries. I miss my brothers so much as we had to part ways after the demolition," Ernesto says.  
Crime on the rise
According to Kibinge, with the arrival of the evictees, crime in Kataza has grown 10-fold. He identifi es the most common crimes as theft, burglary, fi ghting, domestic violence, child abuse and defi lement.
With a number of the men having sent their wives and children upcountry, defi lement is common. Kibinge's offi ce is kept busy solving various cases, especially domestic violence and child abuse.
He has no powers to preside over defi lement cases and cannot do much to help the victims anyway, since most prefer money to justice.
"Sometimes the families of the victims ask for money from the defi ler. Others marry off their daughters to the defi ler in exchange for bride price of only sh500,000," Kibinge notes.
Most of the victims, he says, are in the age bracket of 13 to 16 years. The zone registers about 25 defi lement cases annually since the evictions.  
Government and civil society help
According to Kibinge, the Government is helping the evictees boost their household incomes through the National Agricultural Advisory Services (NAADS) by offering them chicks for poultry farming. He notes that some households got 50 chicks each. The National Water and Sewerage Corporation (NWSC) has also constructed over 10 clean piped water points within the zone in the last two years.
Meanwhile, Nakawa Disabled Group, a local charity, has offered scholarships to about 200 children of the evictees in primary, secondary and higher institutions of learning.
Nakawa Baptist Church also paid four month's rent for some evictees as they struggled to fi nd their feet after the demolition.
The church is also sponsoring scores of the children in universities and provided the evictees with household items like iron sheets, utensils and soap, as well as food items like sugar, salt, beans, posho and cooking oil.
The church has given every household sh150,000 to start incomegenerating activities, hence the numerous grocery stalls, shops, eating houses and hair salons in the area.
More needs to be done
Kibinge has lauded the Government and civil society for the support, but says more needs to be done. "We would like KCCA to build at least four public toilets, a Police post and two health centres in a bid to improve life in Kataza," Kibinge says.
"The Government should also give the zone sh2m under the Community Driven Development (CDD) project to beef our ability to address some issues like road maintenance," he adds.
Dark future for evictees
In 2003, the Naguru-Nakawa estate was tendered for redevelopment and the Government later signed a contract with Opec Prime Properties to redevelop the land into a modern satellite town, including the construction of low-cost houses for the resettlement of the previous tenants.
The memorandum gives tenants first priority to purchase the redeveloped flats at a subsidised price. Andrew Kiiza, the redevelopment engineer of the Naguru- Nakawa estates, says each tenant would be entitled to a self-contained apartment with three rooms on the flats that would be built. "The developer is going to have a number of projects.
We are also going to build flats that will accommodate more people than these estates. There is no cause to worry since the evicted persons would be free to occupy the new flats that the Government is to construct in two years," Kizza says.
However, Kibinge says scores of tenants will miss out on the new apartments in the satellite cities. "Many of the tenants have sold their ownership documents to politicians and businessmenin a bid to make quick money and out of desperation.
For example, a third of the evictees living in Kataza have sold all their apartments before receiving them," Kibinge notes.
The evictees reportedly sold the pending apartments for between sh5m and 10m. A random survey reveals that most of the evictees residing in Kataza sold their apartments even before construction began.
Save for a few who resisted the temptation of quick money and are patiently waiting for the new apartments to be constructed, many of the former tenants may have to live in slums as paupers.
So, where are the former Naguru estate tenants?