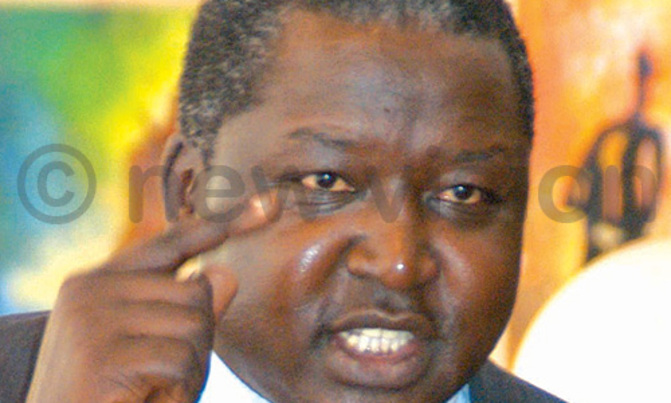 SOUTH Korea has hailed Uganda's role in promoting peace and security on the African continent, and assuming the presidency of the 69th session of the UN General Assembly
By Raymond Baguma
SOUTH Korea has hailed Uganda's role in promoting peace and security on the African continent, and assuming the presidency of the 69th session of the UN General Assembly.
This was during a reception organised by the South Korean embassy in Uganda, to mark the National Foundation Day of South Korea on Thursday.
The reception was held at the Ambassador's residence in Nakasero and was attended by representatives of diplomatic missions in Uganda, the South Korean community in Uganda, government officials who included ministers Daudi Migereko and Hillary Onek.
The South Korean ambassador to Uganda Park Jong-Dae said, "Uganda has demonstrated strong leadership and engagement in regional security and is playing a new role of chairing the UN General Assembly. Uganda's leadership in the northern corridor summit is remarkable and makes Uganda all the more promising and attractive."
"Korea having chaired the UN General Assembly in 2000, and currently a member of the UN Security Council, extends warm congratulations and promise to offer our close cooperation to Uganda," Ambassador Park added.
Ambassador Park hailed the bilateral relations between South Korea and Uganda, citing that Presidents Yoweri Museveni and his counterpart Park Geun-Hye, have met twice within a year and held talks on different occasions in Seoul and New York.
The ambassador said that South Korea with its history of development, can contribute to Uganda's development journey by sharing its experience and know-how in socio-economic transformation.
He suggested that making Uganda economically competitive would require expanding infrastructure such as roads, electricity, water supply, education and training. Also, the nascent oil and gas sector will be a bonus if the resource is governed wisely for the long-term benefit of the country. He also cited the need to fight corruption and improving the work ethics and moral values of Ugandans.
He pointed out that it is essential to change the mindset of Ugandans and mobilize the people to get rid of the negative culture of dependence which affects the sense of ownership, self-reliance and responsibility.
He said South Korea will continue to work to expand further trade and investment with Uganda, citing the ongoing involvement in education, agriculture and rural development capacity building.
The minister of foreign affairs Henry Okello Oryem who represented government said that Uganda has been at the forefront of seeking regional-led solutions to African peace and security challenges in Somalia, DR Congo, Central African Republic and South Sudan.
Oryem also commended South Korea for deploying personnel to serve in South Sudan as peacekeepers in the war-affected Jonglei State.
"Together, Uganda and South Korea can prove that the international and regional mechanisms provide useful and effective tools for maintaining peace and security on the African continent," said Oryem.
Minister Oryem said that South Korea's success in economic management presents useful lessons for Uganda as a developing country.
"Fifty years ago, the economies of several newly independent African countries were at comparable levels to that of South Korea. Since the1960s, South Korea has strategically used industrialization and exports as the engine of growth and to spur development to the extent that today it is ranked amongst the largest economies in the world," said Oryem.
South Korea hails Uganda's role in promoting regional security