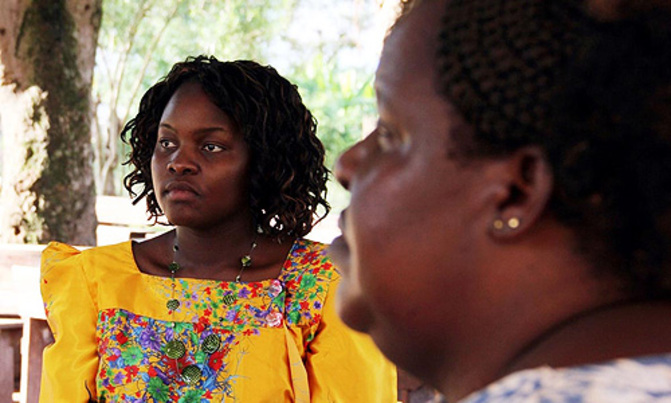 The ruling NRM party nominates six candidates to contest in the party primaries for the vacant Butaleja seat.
By Henry Sekanjako & Shamim Saad

Florence Andiru Nebanda, a sister to the late Butaleja district MP Cerinah Nebanda is among the six candidates nominated by National Resistance Movement (NRM) to contest in the NRM primary elections for Butaleja district woman member of Parliament.

Andiru was on Tuesday nominated together with other candidates who include, Ida Hadoto Mukisa, Sarah Namusabi, Allen Wegulo, Mary Mboira and Betty Nesihwe.

Speaking briefly after her nomination, the visibly happy Andiru said; it is public now, I have been nominated. I have come to develop Butaleja, to accomplish all the projects my sister Nebanda had started in Butaleja .I feel I am the only one that can fit in her shoes".

Andiru was accompanied by her Mother Alice Namulwa among other close relatives who came singing and dancing as they escorted her to the nomination room at NRM headquarters in Kyadondo.

Some of her relatives were heard singing "Genda Mpola Nebanda, Genda Mpola Nebanda" while others were chanting NRM oyeeee flashing the NRM sign.

However as other people were singing NRM oyeee, Nebanda's mother Namulwa kept on saying Nebanda oyeee, Nebanda Oyeee.

She appealed to the people of Butaleja to support the candidature of her daughter Florence Andiru as a way of accomplishing the projects her late daughter Nebanda had left uncompleted.

"I ask all of you to put your trust in Andiru, we don't expect her to lose,"   said Namulwa.

Asked why they had decided to bring Andiru on NRM ticket, Nebanda's brother Richard Wandera said; "our family has always supported NRM, you don't change parties like you are changing an under wear, we have children and one need to look at the future".

Among other candidates that spoke to journalists briefly after their nomination was Allen Wegulo who contested during the 2011 general elections and narrowly lost to the late Nebanda.

She said; "I feel I have the qualities like those of the late Nebanda, she was a courageous woman and so I am. She fought for the people of Butaleja and I am ready to do the same, I have all their problems at my finger tip".

Other candidates pledged to lobby for infrastructural development such as roads, health, and education among other issues that affect the Butaleja community.

According to NRM Electoral commission chairman, Professor Elijah Mushemeza, the successful candidate in the NRM primaries will be declared as the NRM flag bearer to contest with other candidates in the race for Butaleja district woman MP.

"Joint campaigns begin on Thursday January 10 and will end on January 16, followed by the elections on January 18," said Mushemeza.

Mushemeza however warned all candidates against indiscipline and asked them to honor the results of the NRM primaries to avoid standing as independents.

The elections to replace Butaleja district woman MP the late Cerinah Nebanda who died under unclear circumstances are expected to take place on February 18.
NRM nominates six for Butaleja elections