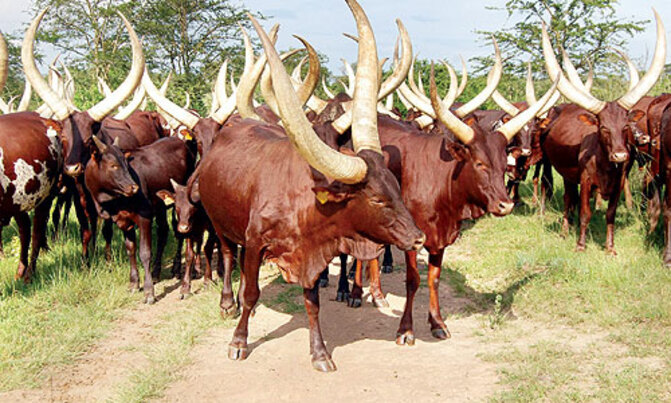 Veterinary doctors have petitioned Parliament demanding for an autonomous ministry in charge of the animal industry.
By Moses Mulondo

Veterinary doctors have petitioned Parliament demanding for an autonomous ministry in charge of the animal industry.

Presenting the petition on behalf of veterinary fraternity and livestock farmers, president Emeritus of the Uganda Veterinary Association Dr. Misaki Kebba Kinani said the sector had its own ministry for many years since independence until the NRM government phased it out in early 1990s.

"All the crises in the animal sector like the cattle epidemic that has broken out in Kiruhura can be best addressed if we had an autonomous separate ministry," Kinani argued.

Appearing before the parliament agriculture committee, the experts also recommended to government to ensure that ministry of agriculture, animal industry and fisheries, together with the industrial research institute, initiate a research project to convert maize stovers, rice strall and rice husks, into animal feeds to stop the current practice by farmers of burning them and leaving others to rot.

They also want government to sensitize Uganda farmers to collect cow dung and cows urine to make manure for fertilizing the soil.

In a presentation made by the Uganda Veterinary Association president Dr. Samuel Okech, the veterinary experts also called upon government to amend all the relevant laws to be in line with the current local, regional and global dynamics in the animal industry.

"All the other East African Community nations have updated their livestock laws. It is only Uganda that is lagging behind," Okech explained.

Okech said they have also written a letter to the President requesting him to establish a veterinary drugs authority separate from the national drug authority to supervise veterinary drugs many of which in circulation are fake.

They also called upon government to emulate many other world nations by establishing veterinary police to help in enforcing the laws for regulating the sector.

Okechi said the establishment of a separate ministry responsible for animal industry and fisheries will help to solve the various problems in the sector as is the case in other East African countries.

The parliament agriculture committee chairman Kasirivu Atwooki Kyamanya, who is also veterinary doctor, promised that they would defend the petitions on the floor of parliament.

 
Vet doctors want autonomous ministry