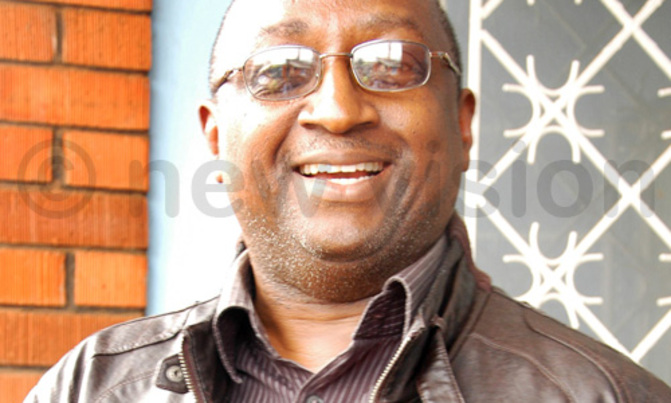 FDC has called for an immediate investigation into allegations of the existence of 'mafia' in Gov''t masterminding smear campaigns to get ministers sacked
By Umaru Kashaka and Aida Anyango
THE Forum for Democratic Change (FDC) party has called for an immediate investigation into allegations of the existence of 'mafia' in Government masterminding smear campaigns to get ministers sacked from Cabinet.
Mafia is a type of organised crime syndicate that primarily practices protection racketeering — the use of violent intimidation to manipulate local economic activity.
Addressing a press conference at the party headquarters in Najjanankumbi on Monday, FDC spokesperson John Kikonyogo said the assertions by works and transport minister Eng. James Byandala that cabinet colleagues want to hound him out of Cabinet should be taken seriously.
"It does not matter whether Byandala names the mafia or not. The important thing is that he has talked about the mafia and he is not the first one to cry out. You remember Prof. Gilbert Bukenya also said it. That monster (mafia) can devour anybody if not investigated and dealt with urgently," Kikonyogo stated.
The party wondered whether the 'mafia' had no hand in last year's killings of Uganda National Roads Authority (UNRA) employees Eng. Patrick Balamu Bisuti and Bosco Ssejemba.
"We heard that one of the engineers (Ssejemba) was shot because he was investigating a multi-billion fuel scandal involving top officials of the Ministry of Works and UNRA. How far did the police go with this investigation because people who are opposed to dubious deals are earmarked for systematic elimination," he said.
FDC hailed the media for giving the Mukono-Katosi Road fraud wide coverage, saying that it will help the country get to the bottom of the matter.
"The media should continue to carry stories of the ministers tearing each other into pieces until the truth emerges because the works sector took the lion's share of this year's budget," he noted.
He explained that although other ministers could have envied what Byandala has done during his short term in office, that doesn't get Byandala off the hook because he instructed that the contract be awarded before concluding due diligence on Eutaw company that turned out to be a 'ghost'.
Byandala last week sparked off the media war when he publicly mentioned his colleagues in Cabinet, blaming them for his current woes at the ministry, where he is under probe over a sh24.7b road construction scandal.
"There is a clique of my fellow ministers who think I should be out of office," Byandala told reporters.
Investigations by the Inspectorate of Government revealed that sh24.7b was paid by the UNRA to a 'ghost' company, Eutaw, based on forged bid securities.
However, Eutaw officials in Mississippi have since denied signing any contract in Uganda and have disowned the Uganda directors, including Apollo Ssenkeeto, who claimed to be the country representative.
The minister in charge of the Presidency and Kampala Capital City Authority Frank Tumwebaze and his Information and Communication Technology counterpart John Nasasira have since taken swipes at Byandala for dragging their names into the road scam.
Probe mafia allegations in Govt, says FDC