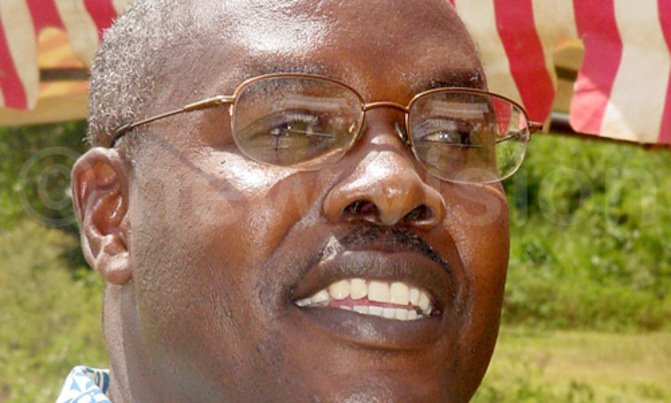 GOVERNMENT is to form a new Police unit attached to the agriculture sector to combat the problem of counterfeit agro-chemical inputs on the market
By Francis Kagolo
GOVERNMENT is to form a new Police unit attached to the agriculture sector to combat the problem of counterfeit agro-chemical inputs on the market.
Officers in the unit will be attached to the ministry of agriculture, animal husbandry and fisheries headquarters. Others will work with related agencies like the agricultural research institute (NARO) and fisheries among others.
Okaasai Opolot, the ministry's director for crop resources, told New Vision that they were in final talks with the ministry of internal affairs to have the Police unit set up in the next four months.
Together with the ministry inspectors and extension workers, Okaasai said the Police unit will crackdown fraudsters dealing in counterfeit seeds and agro-chemicals among other illicit activities in the sector.
Experts partly blame the declining agricultural production in Uganda to counterfeit farm inputs.
"Counterfeit inputs are failing farmers to increase agricultural productivity. Besides, these counterfeits are dangerous to our lives," said Francis Ekadu, programme coordinator at Transparency International Uganda (TI-U).
Quoting a study done for Bill and Melinda Gates Foundation, Ekadu said African countries lose between $300m and $1b (sh750b – sh2.5 trillion) because of the counterfeit imported fertilisers which are substandard.
The report says fake seeds cost farmers $150m and $500m (sh380b –sh1.3trillion) while over $240m (sh620b) is lost to fake pesticides and drugs.
In Uganda, between 25 and 30% of agro-chemicals on the market are counterfeit and substandard, according to Okaasai.
But Francis Okot of the Integrated Seed Sector Development Programme, a local NGO fighting fake seeds, says the prevalence for fake seeds is as high as 60% in some upcountry areas.
 "If this is not stopped, the entire agricultural sector will be affected and quality suppliers tarnished indefinitely," Ekadu said, calling upon the Government to fight the problem.
Paul Kyabaggu, the proprietor of Bukoola chemical industries, a local agro-chemical producer, said genuine manufacturers have been let down by the ministry of agriculture.
 "Fraudsters are recycling packing materials for agro-chemicals and water bottles which they fill with water and food colours and then sell to unsuspecting farmers," Kyabaggu revealed.
"We used to have ministry inspectors coming to check on the products on our shelves. But this stopped and now everything is messed up."
However, Okaasai is certain the Police unit will start working immediately it is established "because it was budgeted for in this 2014/2015 fiscal year."
Similar specialised Police units have helped curb illegal activities in environment and tourism sectors among others.
For a fortnight now, New Vision has been carrying out a campaign against fake farm inputs. In one of the investigations, conmen selling maize varieties like Longe 10h and Longe 6H, supposedly coming from certified seed companies when in actual sense they were prepared in someone's backyard and not certified were discovered.
Consequently, Transparency International has introduced a toll free line (0800280280) for farmers and other whistle-blowers to report traders selling counterfeit inputs.
Uganda's agricultural productivity fell from 5% in the early 1990s to 2.5% in the early 2000s. Productivity continued to slump to 1.4% last financial year, much below the 2015 target of 5.6% growth envisaged in the sector Development Strategy and Investment Plan (DSIP) 2011-2015.
Related stories
We are not militarizing agriculture - Govt
Govt asked to establish agricultural financing bank
Govt restructures NAADS into directorate
UNAFFE asks govt to revise taxes on farm inputs
Govt to start agriculture Police unit