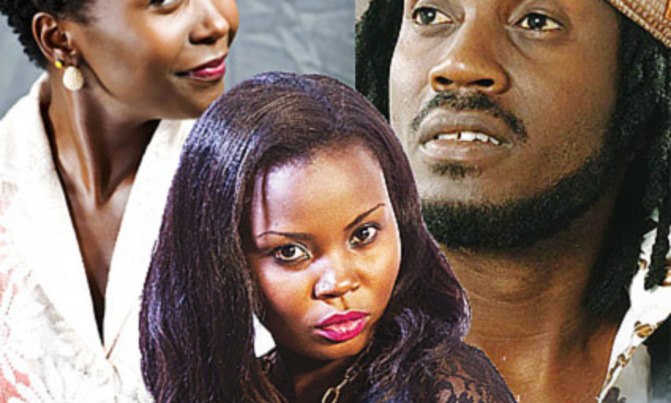 Determining who is a celebrity is not easy mathematics at all, and coming up with the ranks and number is even trickier.
true
Determining who is a celebrity is not easy mathematics at all, and coming up with the ranks and number is even trickier.
Is it the guy that makes the most noise? Or that girl who does not say much, but goes about doing what she does best?
Or is it that rouge that people like to hate? In the past, the New Vision has based its celebrity ranking on the number of media mentions pubic personalities get in a given period, usually from May of one year to June of the next year.
true

It was a safe and fair bet, although not very accurate and arguments and debates followed each publication.

FORBES' magazine, publisher of the most legitimate celebrities list each year, makes its picks from the world of movies, TV, music, sports, books and modelling based on money and fame.

This is otherwise the world of entertainment, so we shall also do the same. For that matter, as we usually do, we have left out our politicians.

We are also omitting businessmen (although some of them may come back as socialites), so missing from this year's list are people like Sudhir Ruparelia and Patrick Bitature.
true
And as our usual custom, we shall omit journalists, although there was debate whether radio and TV presenters should be regarded as journalists. It was decided that for the purpose of this list, they not be taken as journalists, but as public personalities.

Forbes uses money and fame to rank their celebrities, but there is no way we are going to determine how much money our celebrities actually make.

This leaves us with fame, which Forbes measures in a variety of ways, including how many times each celebrity was mentioned in print, on TV and radio.

Unfortunately, we do not have the numbers of mentions on TV and radio, so we can only determine fame in Uganda by how many times a celebrity appeared in the print media.
true

We did this by using the websites of the two major English dailies. Tabloids are big on celebrities, but of our two leading tabloids, one is not available on the Internet, and the other does not have the facility on its website to count how many times a name appears.

So our media mentions will be from the two English language dailies.

But social media has changed the face of celebrity status, so we have to factor Facebook and Twitter in the rankings. So our Research Centre came up with a rather complicated formula to combine social media presence with traditional media mentions.

Each attribute (media mentions, Facebook likes, Twitter followers) was given a weight, and when combined came up with a final score.

These, then, are Uganda's Top 100 celebrities for the year May 1, 2013 to June 30 2014.
true

By The Beat team.
 
Related Stories
Anne Kansiime tops Uganda's top 100 celebrities list
Sportsmen top Uganda's celebrity list
Do we really have celebrities in Uganda?
Uganda's top 100 celebrities